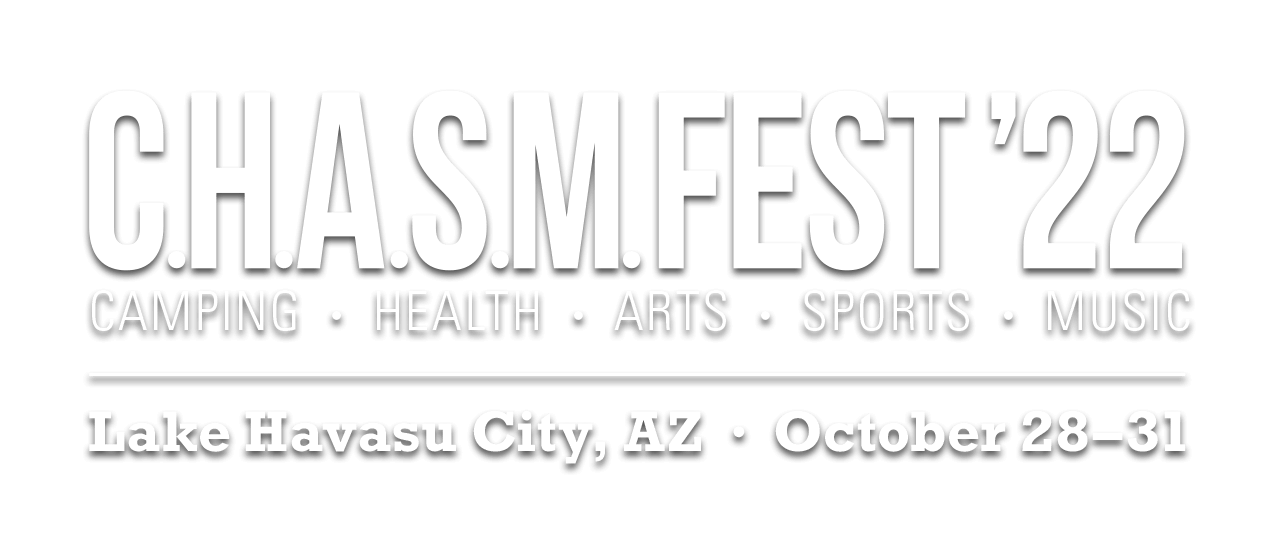 C.H.A.S.M.FEST
is the Destination Campout Festival for the Active, Creative, and Adventurous.
Join us to explore camping, health, arts, sports, and music together!
There's something for everyone! And everyone is welcome!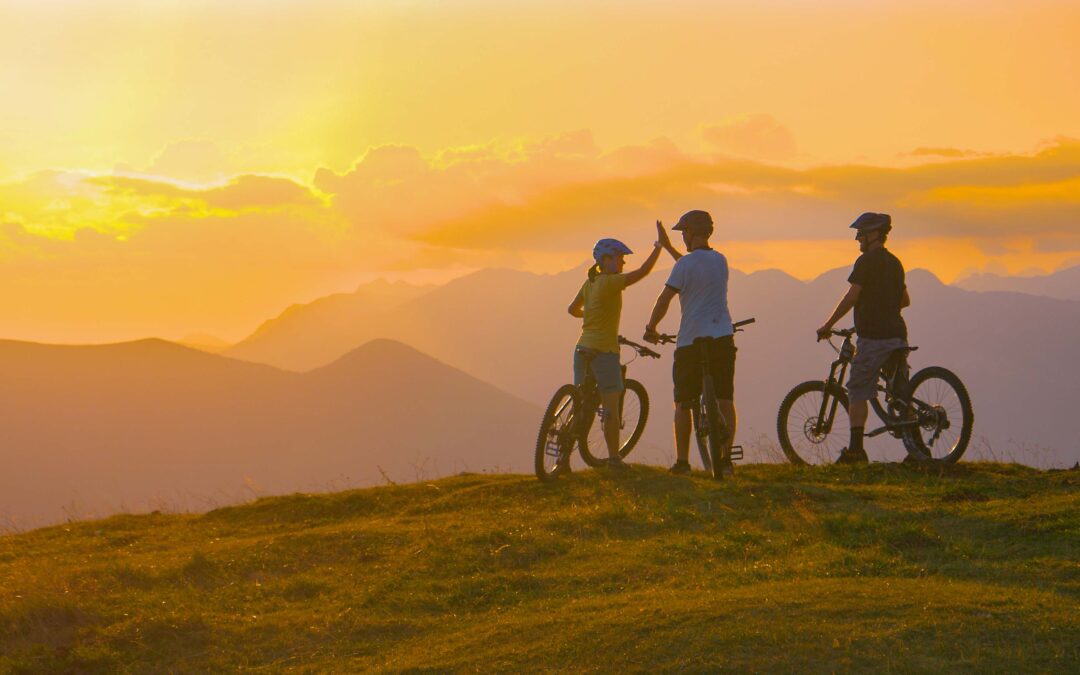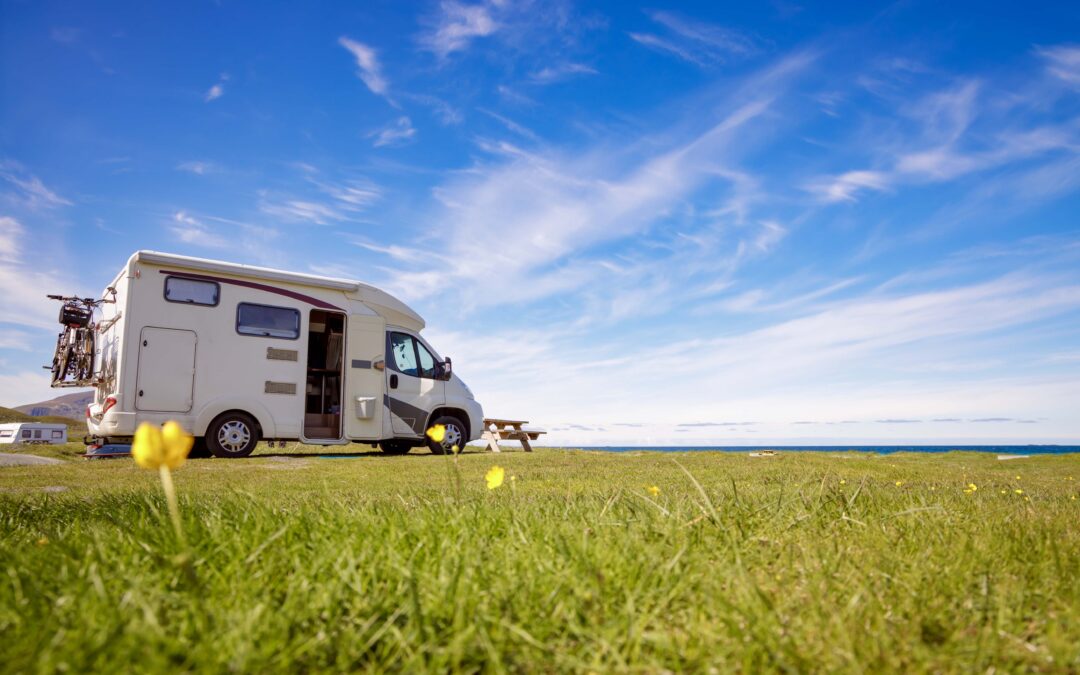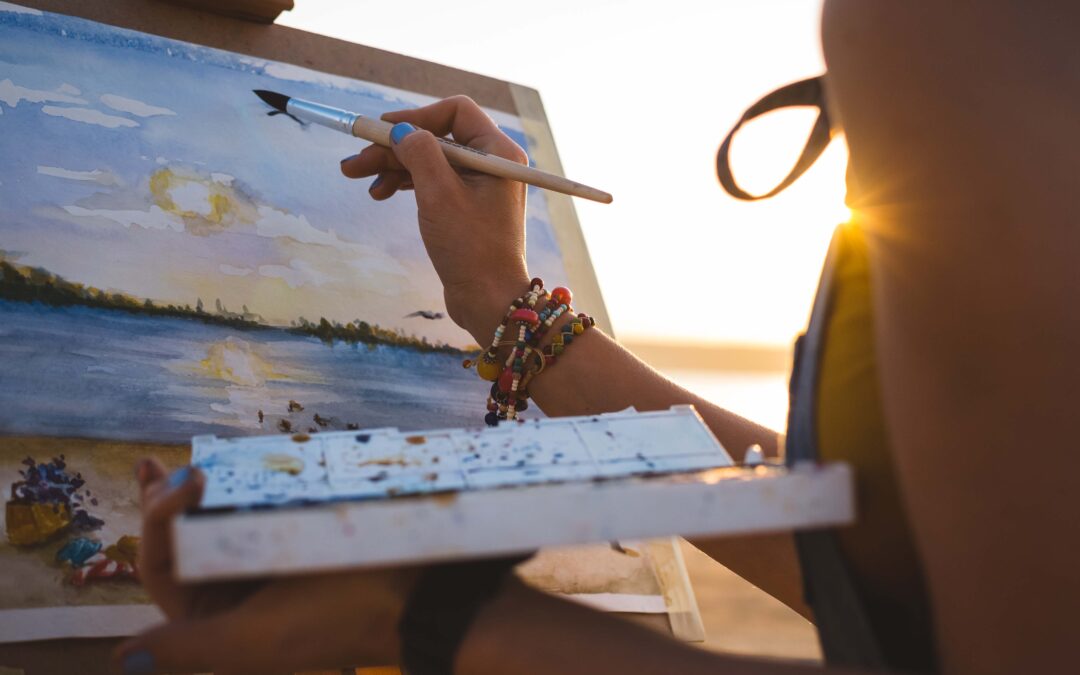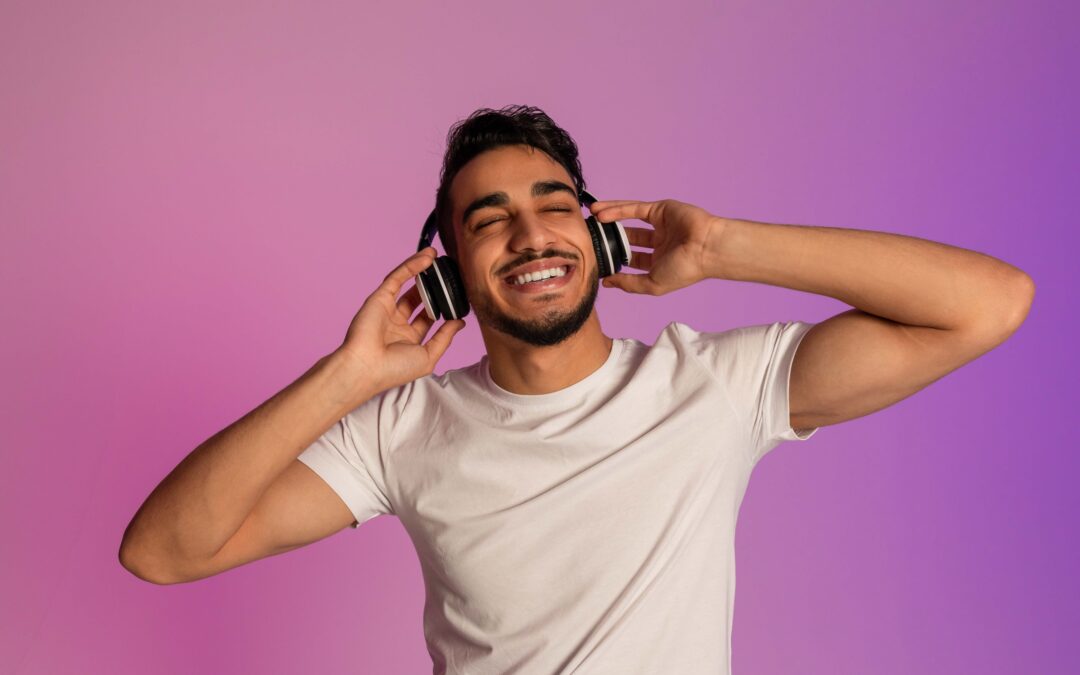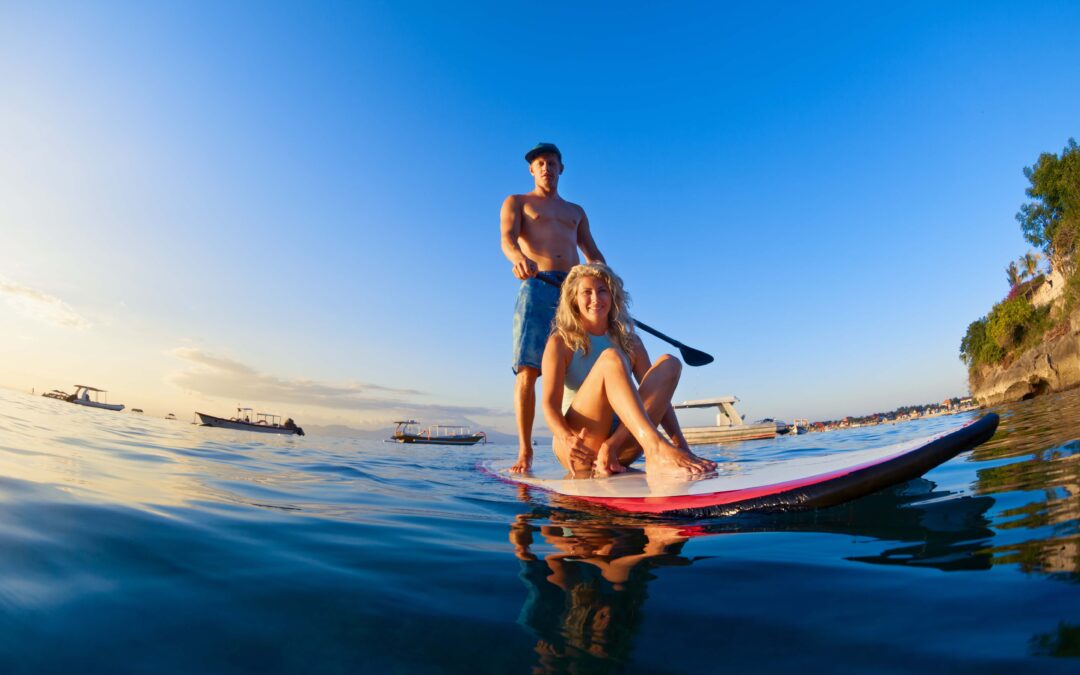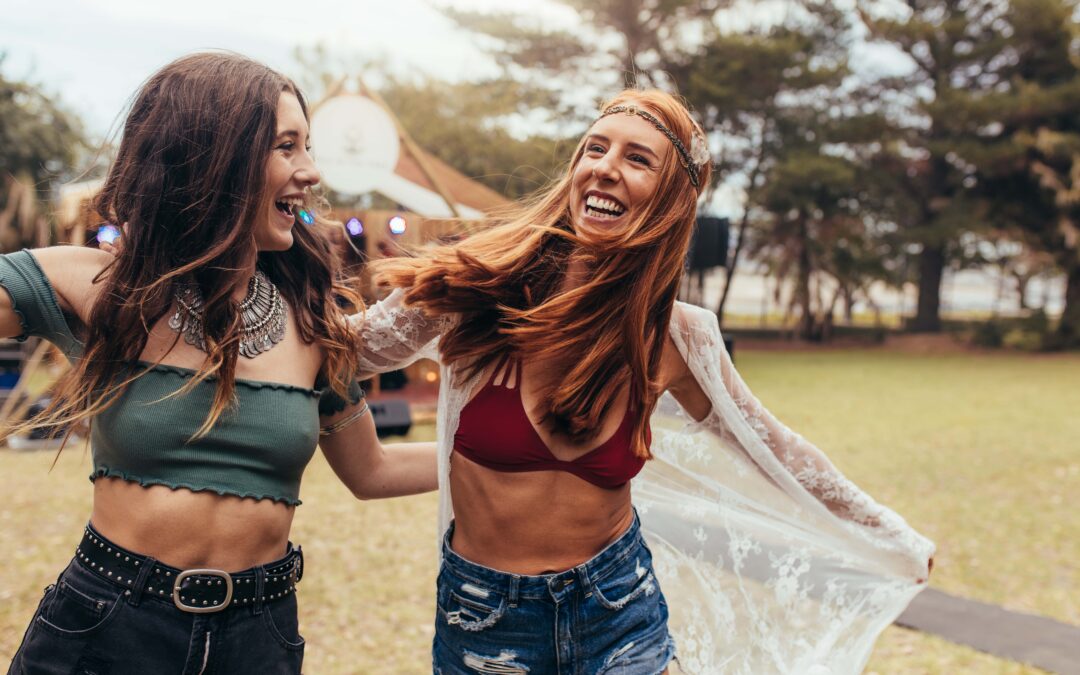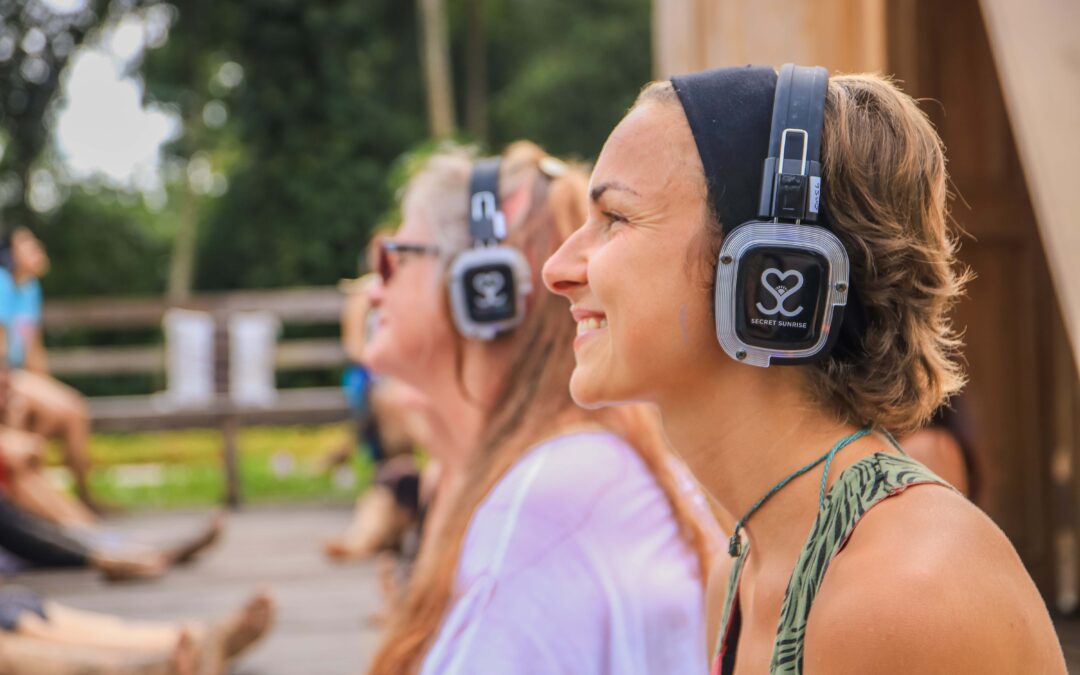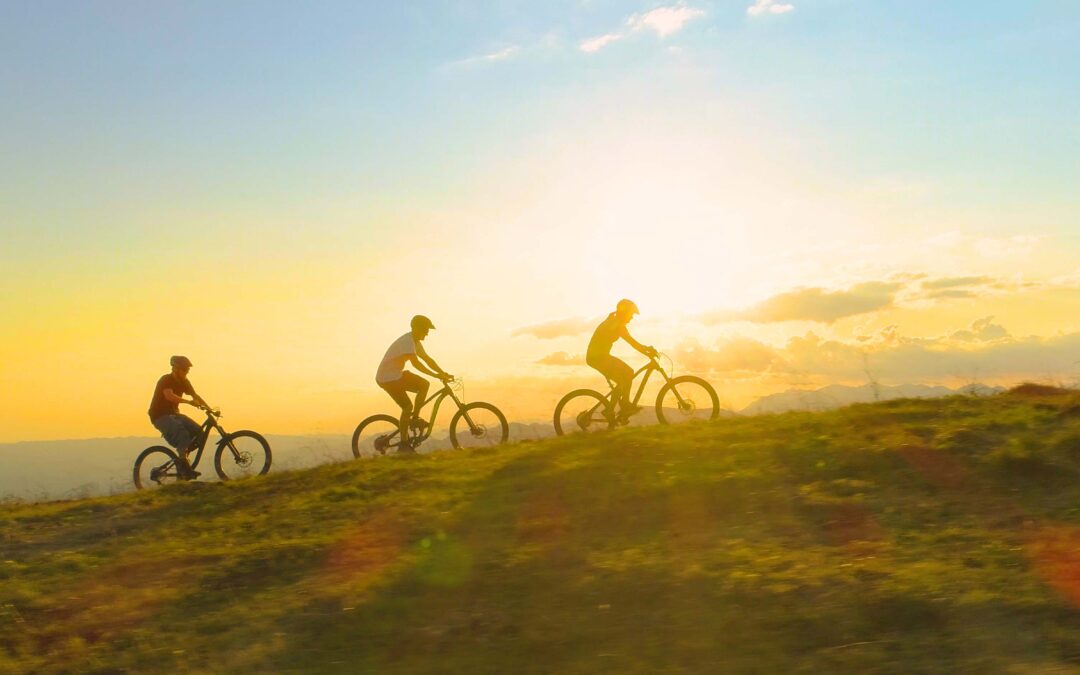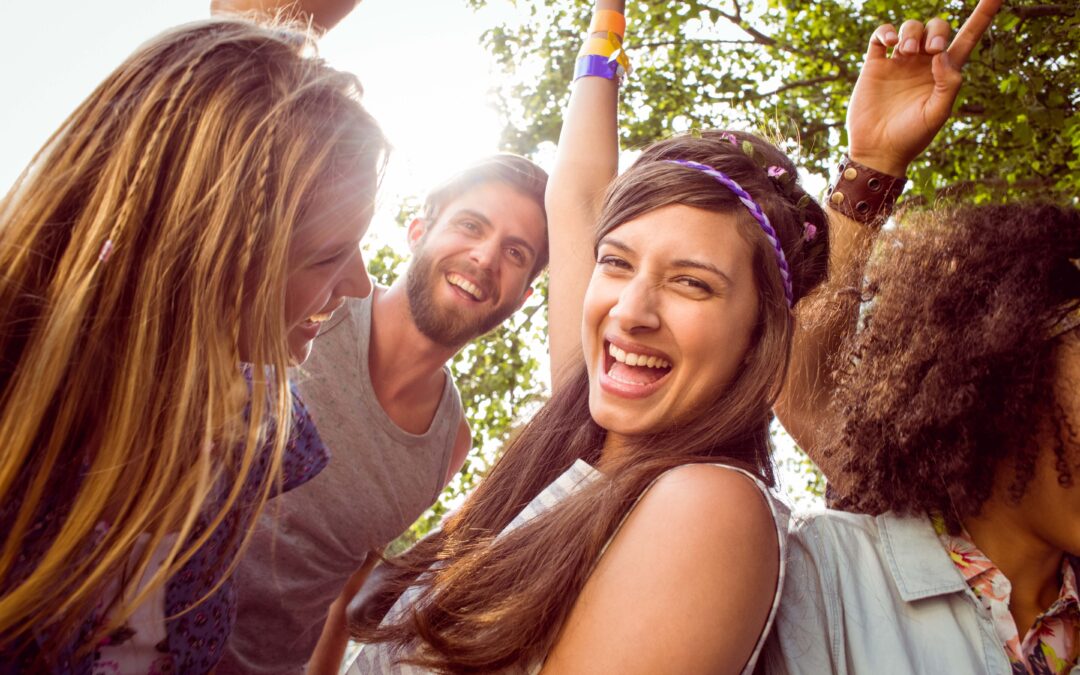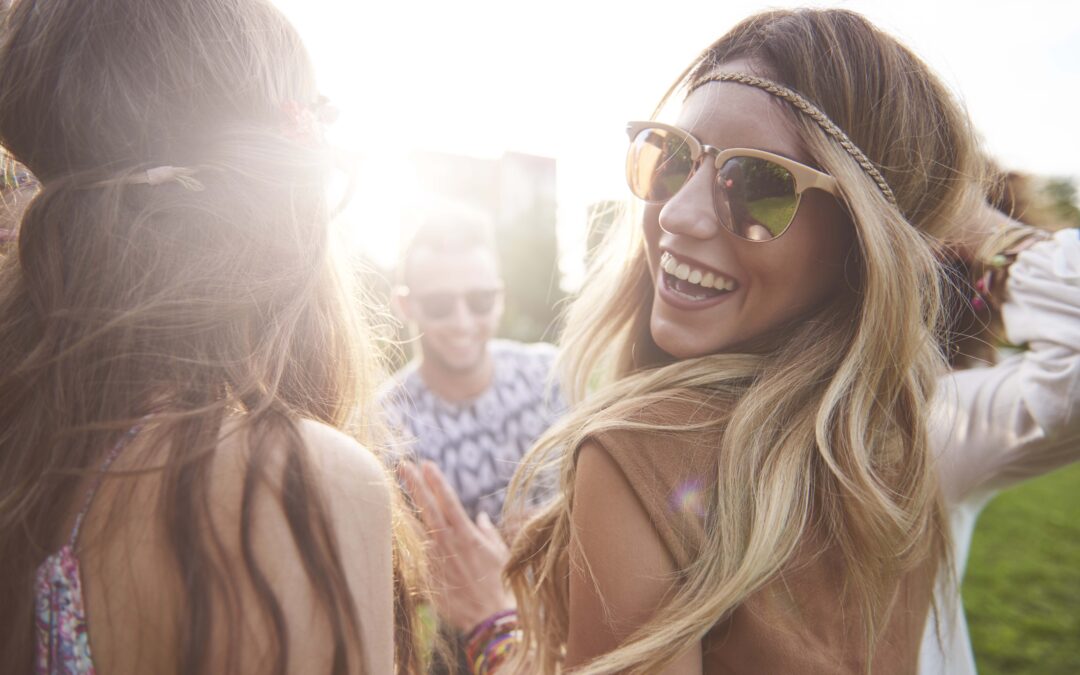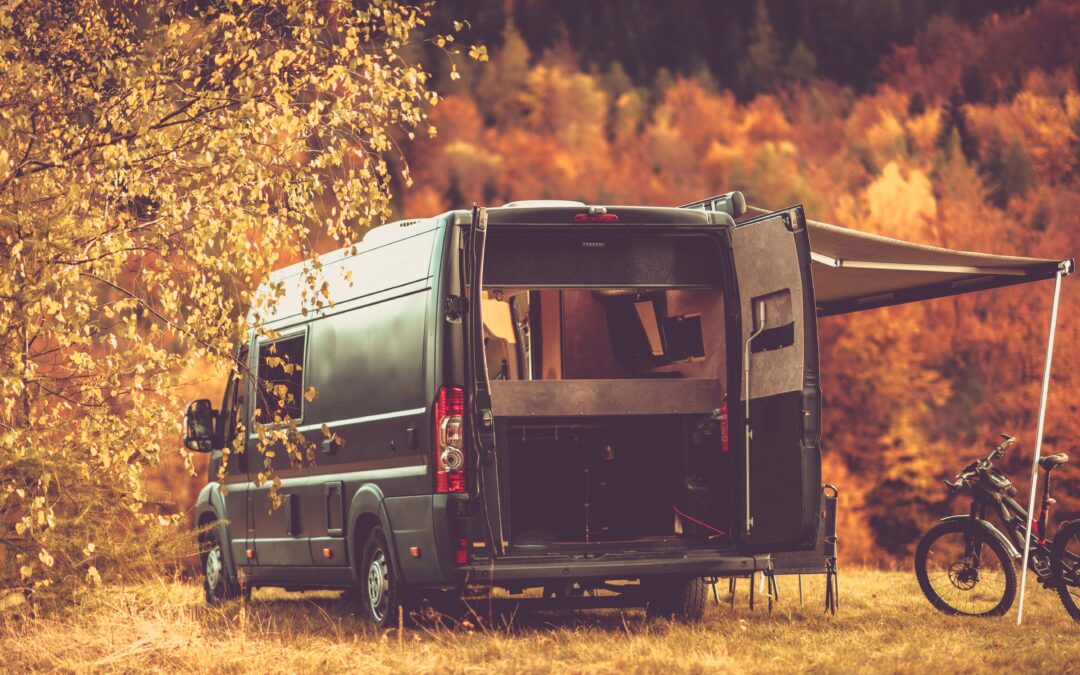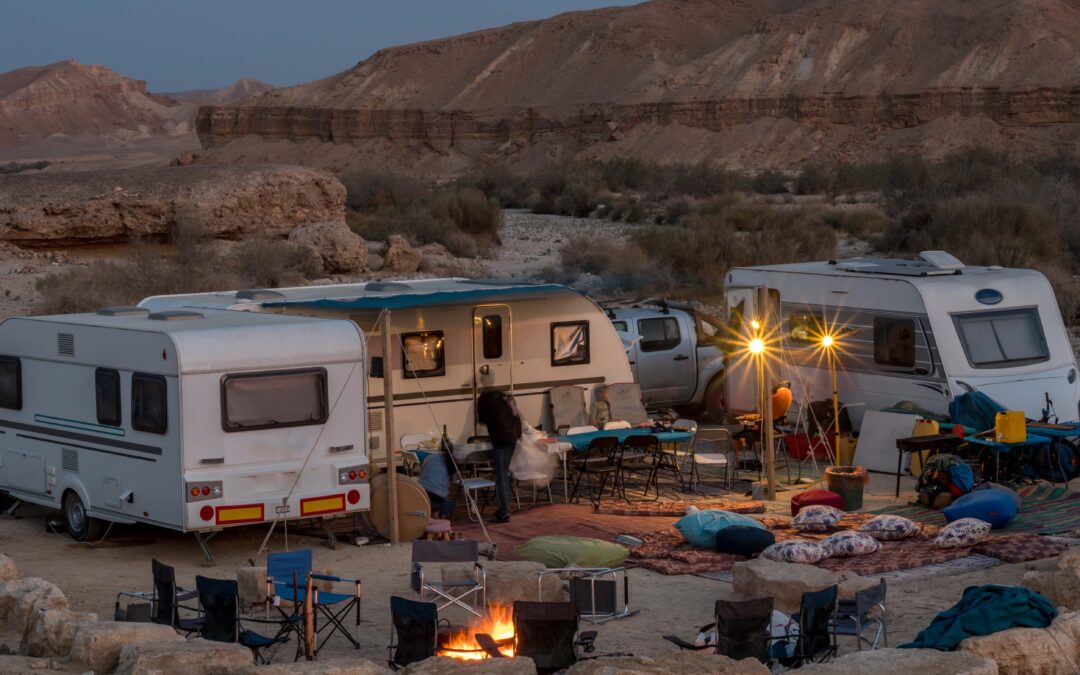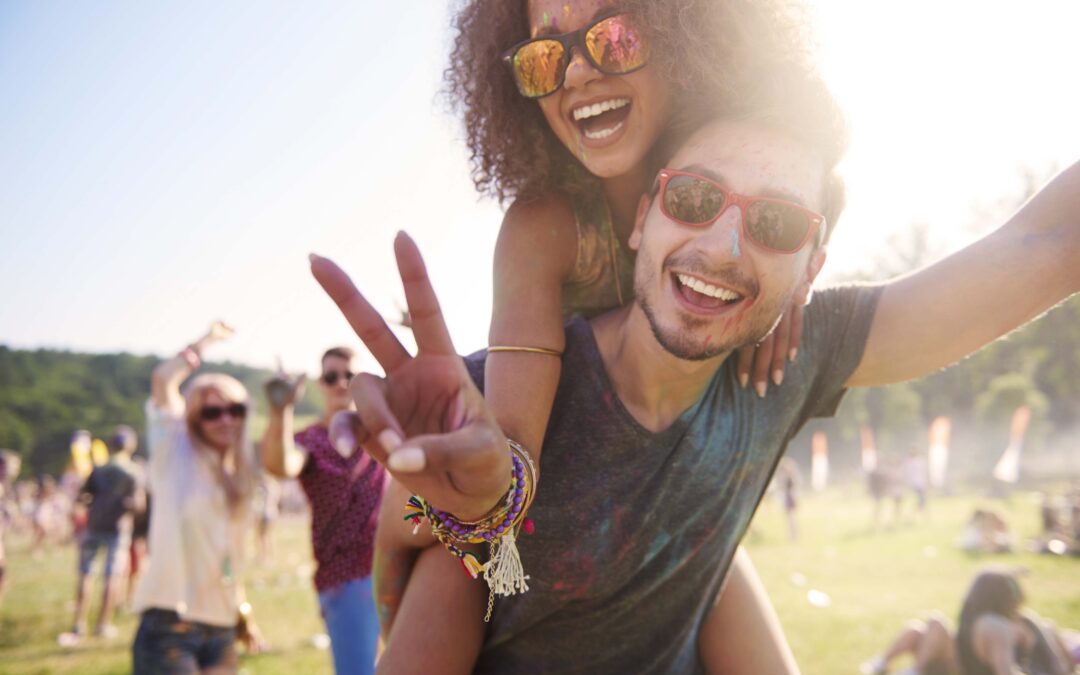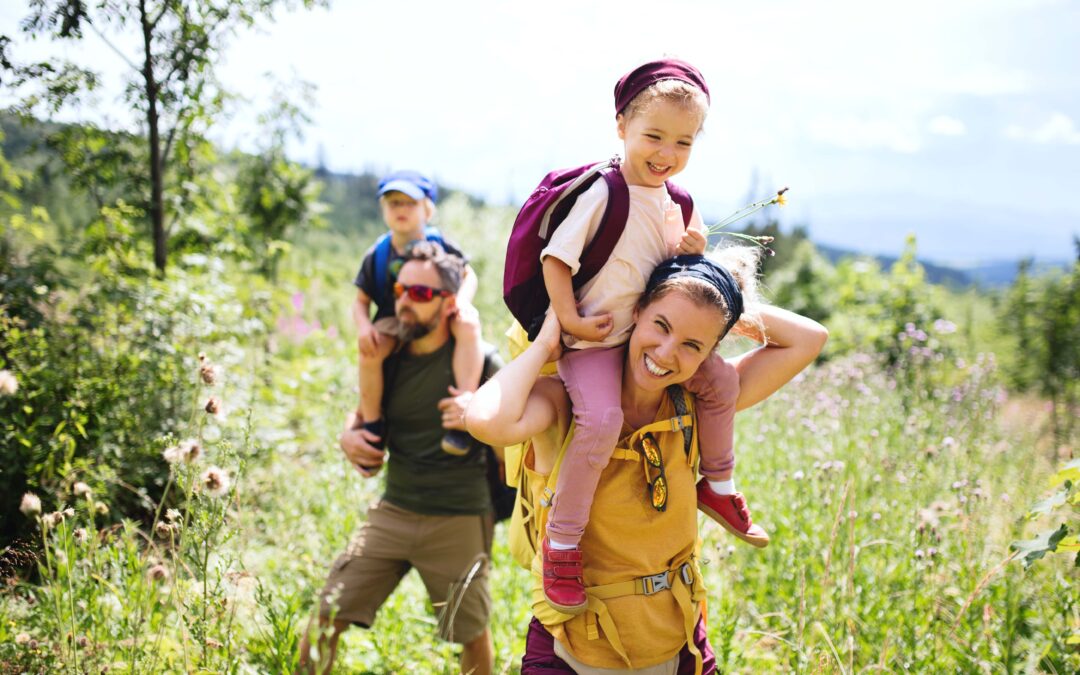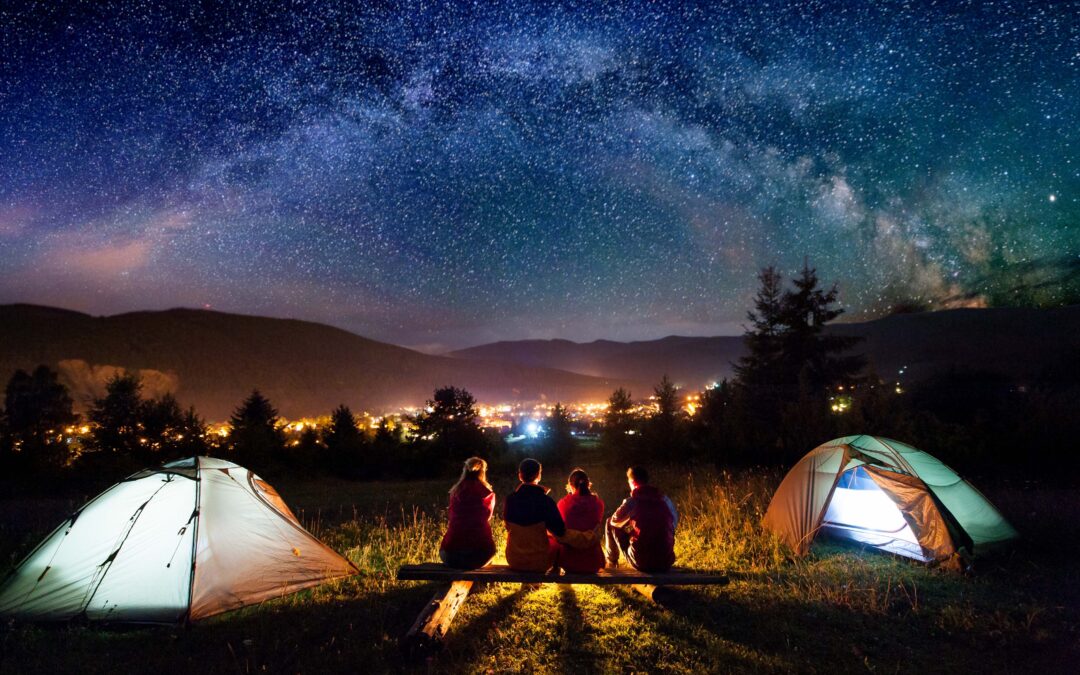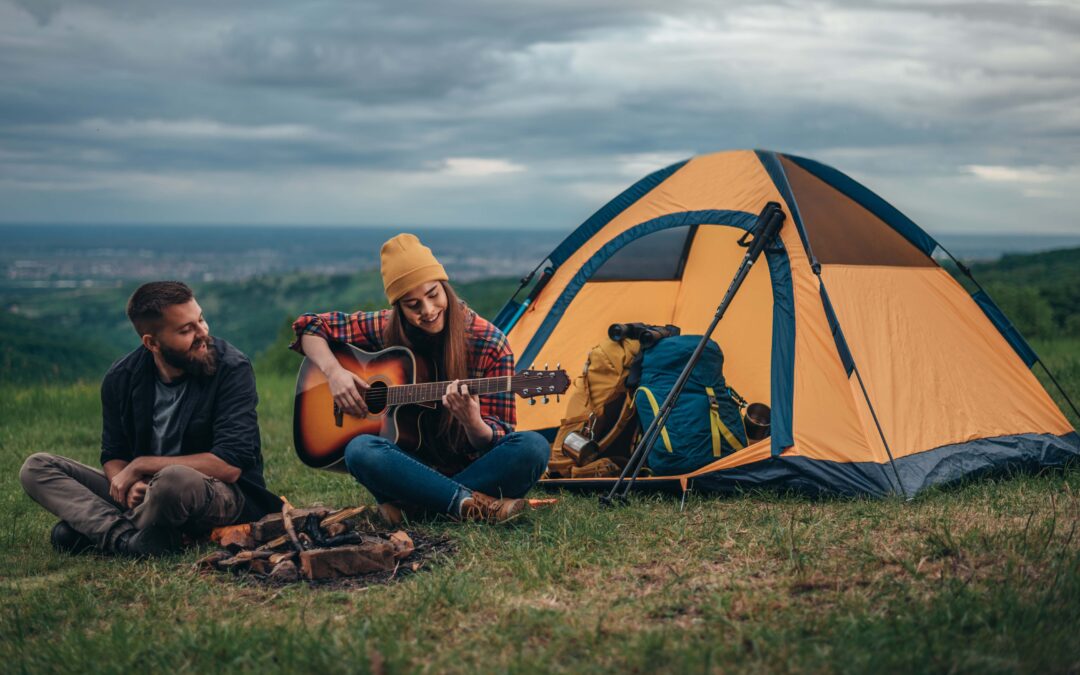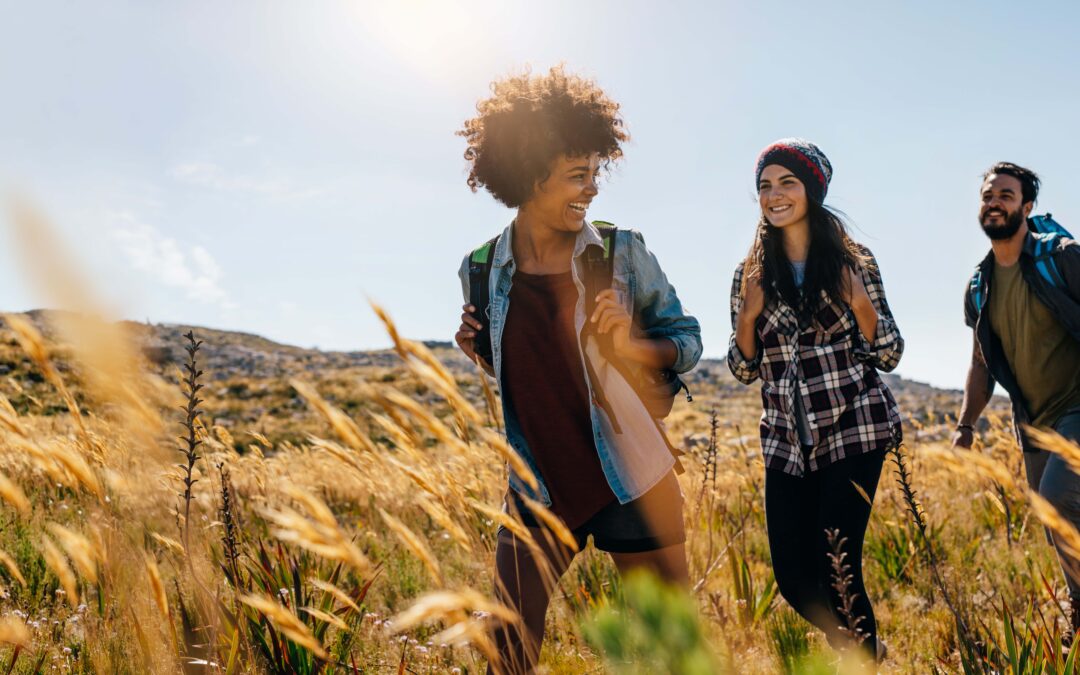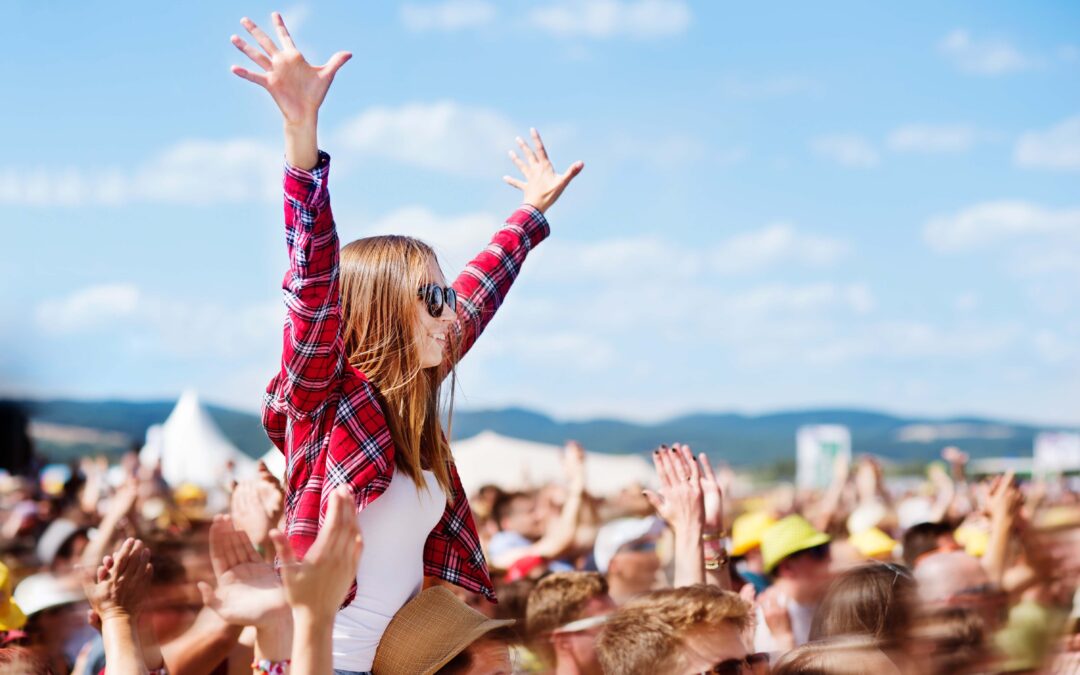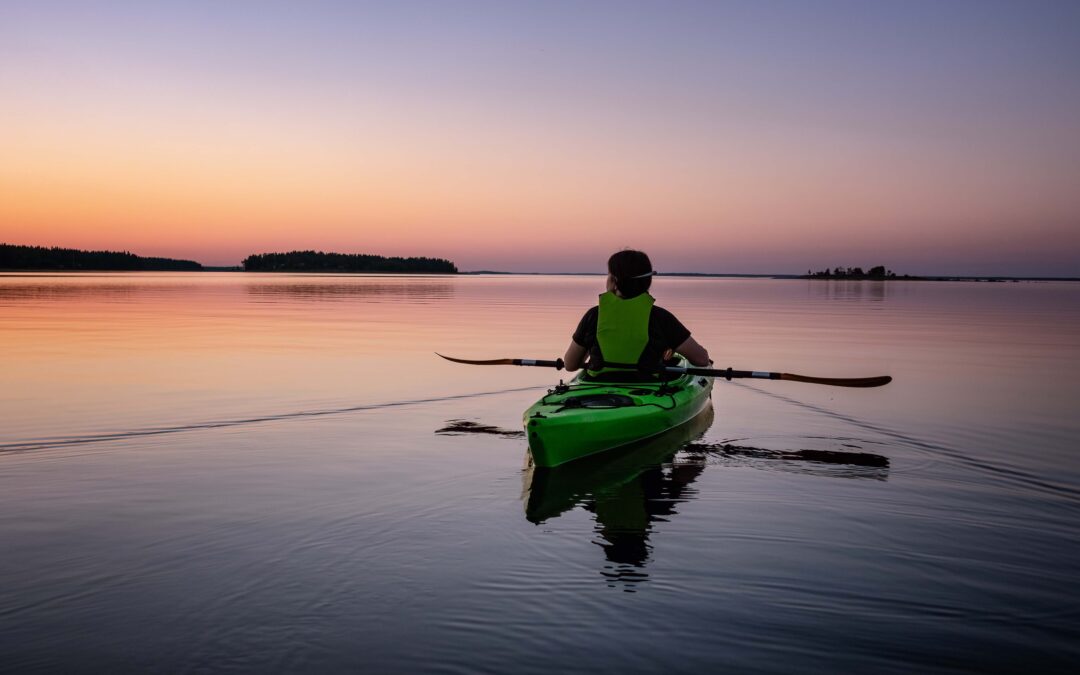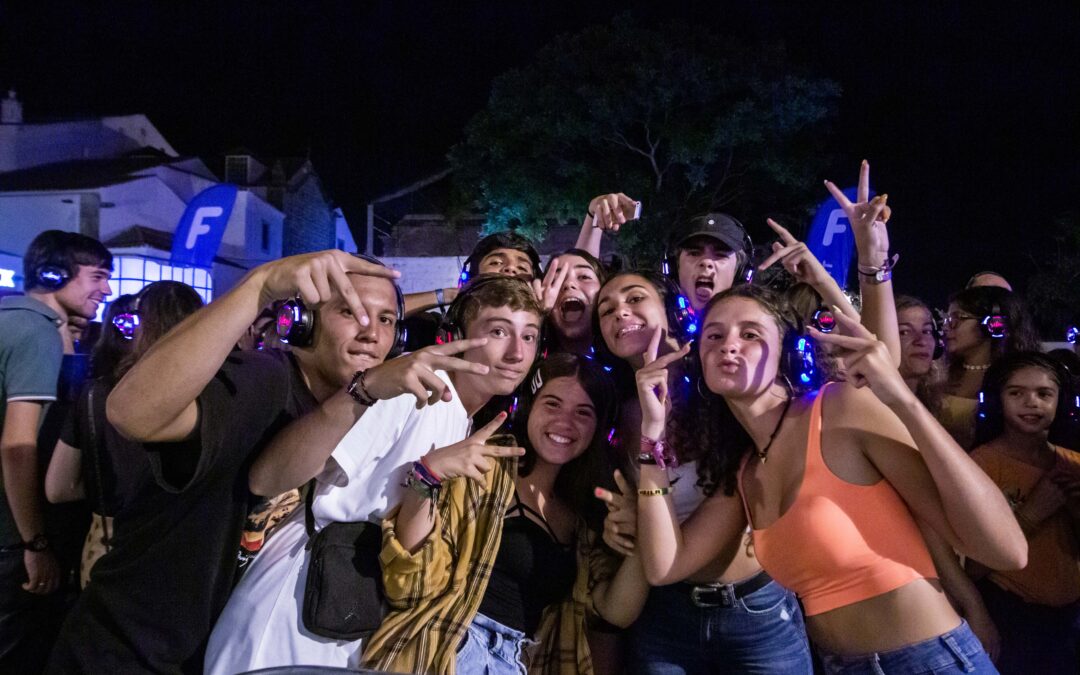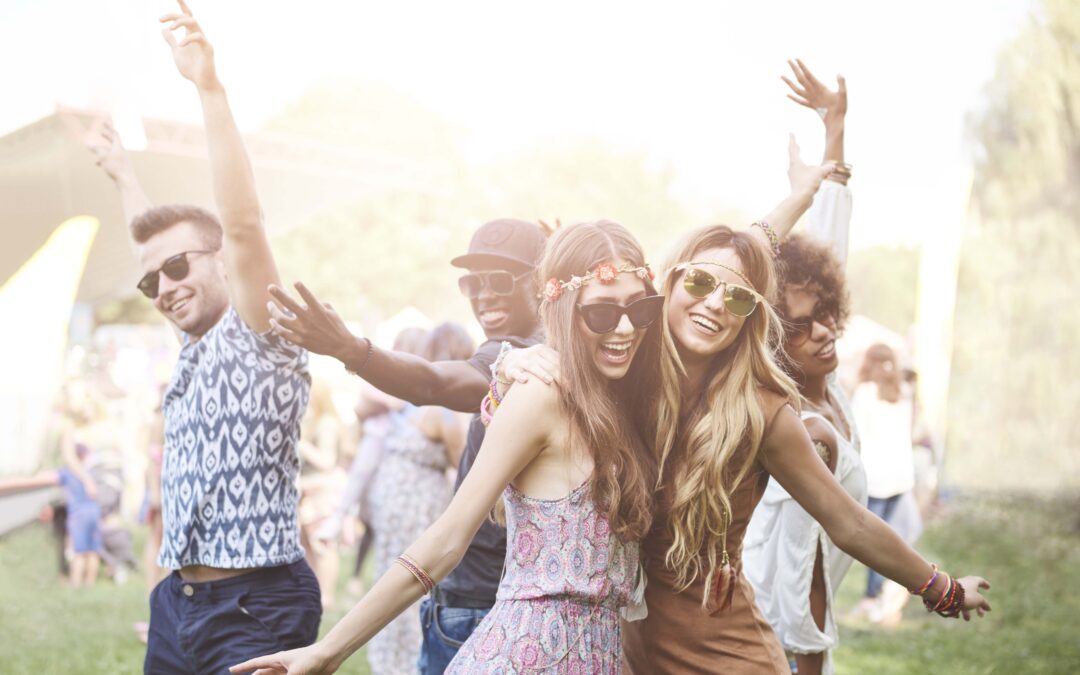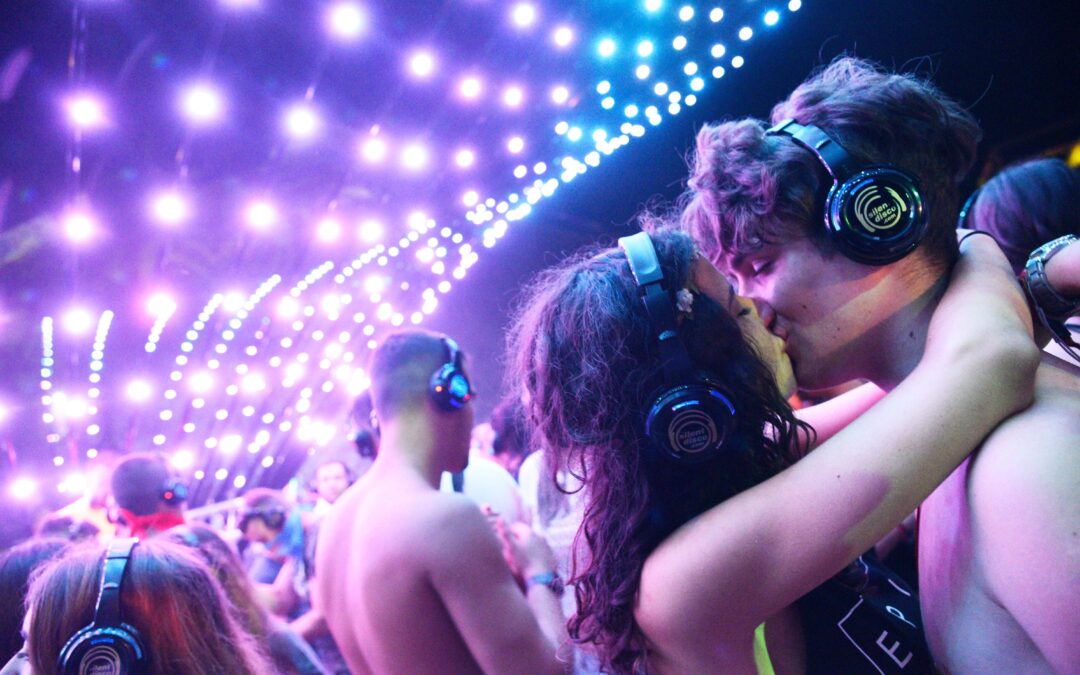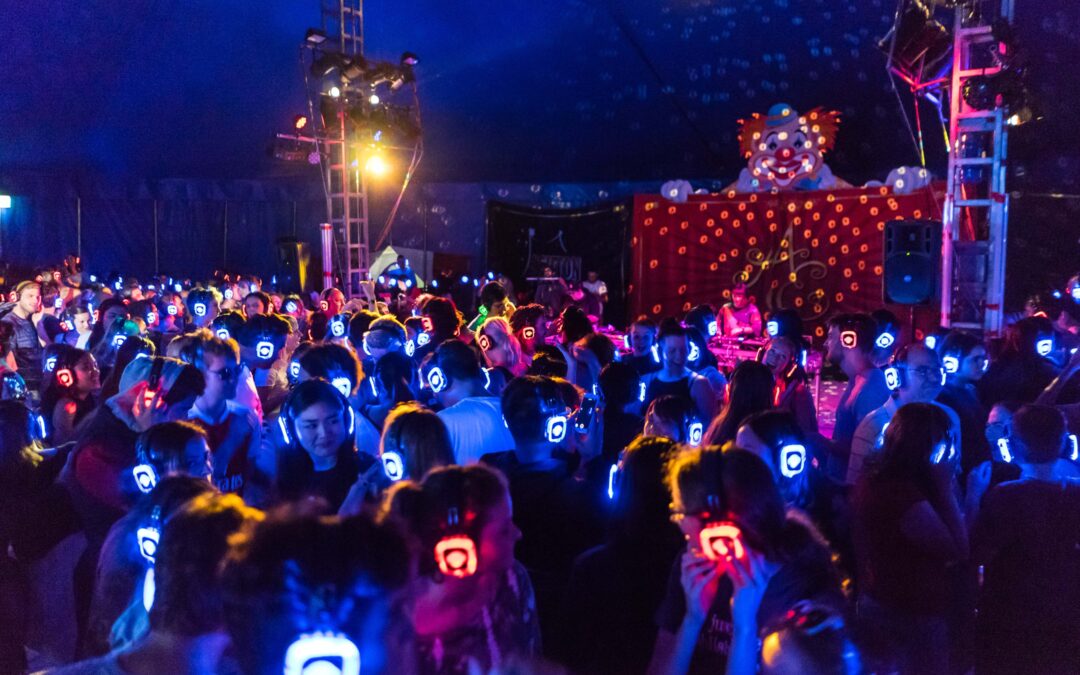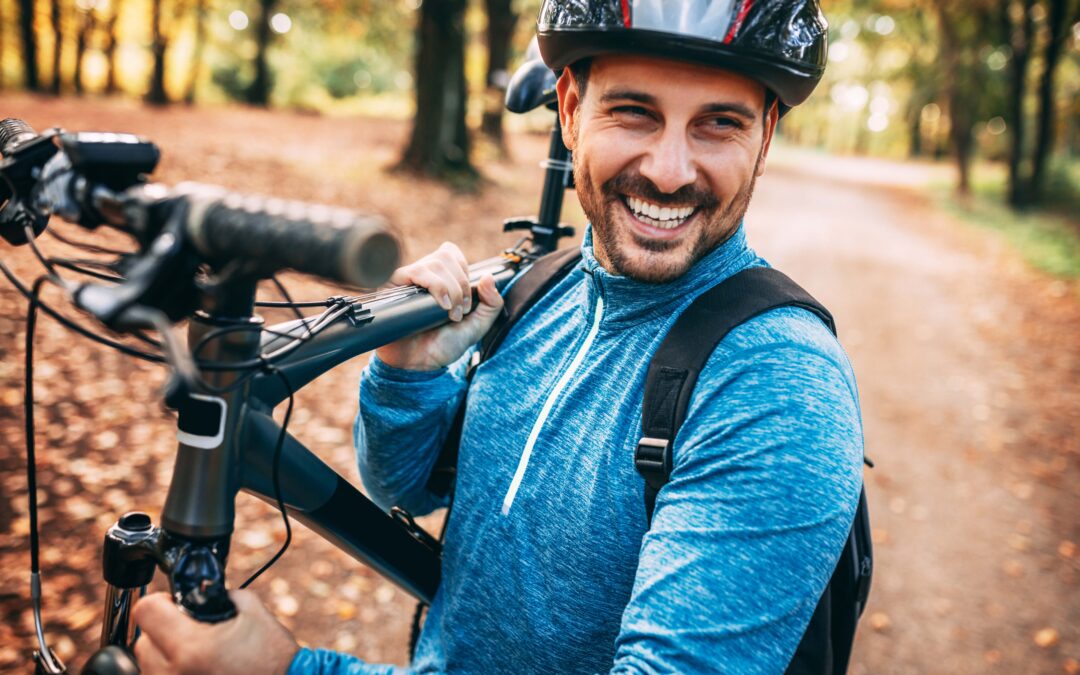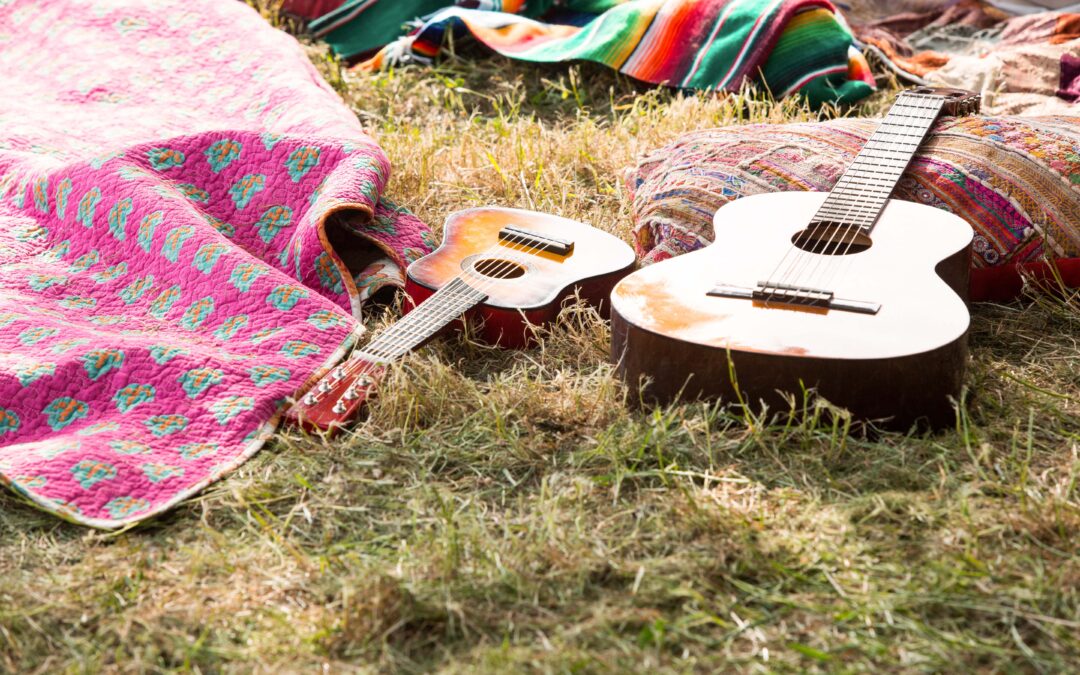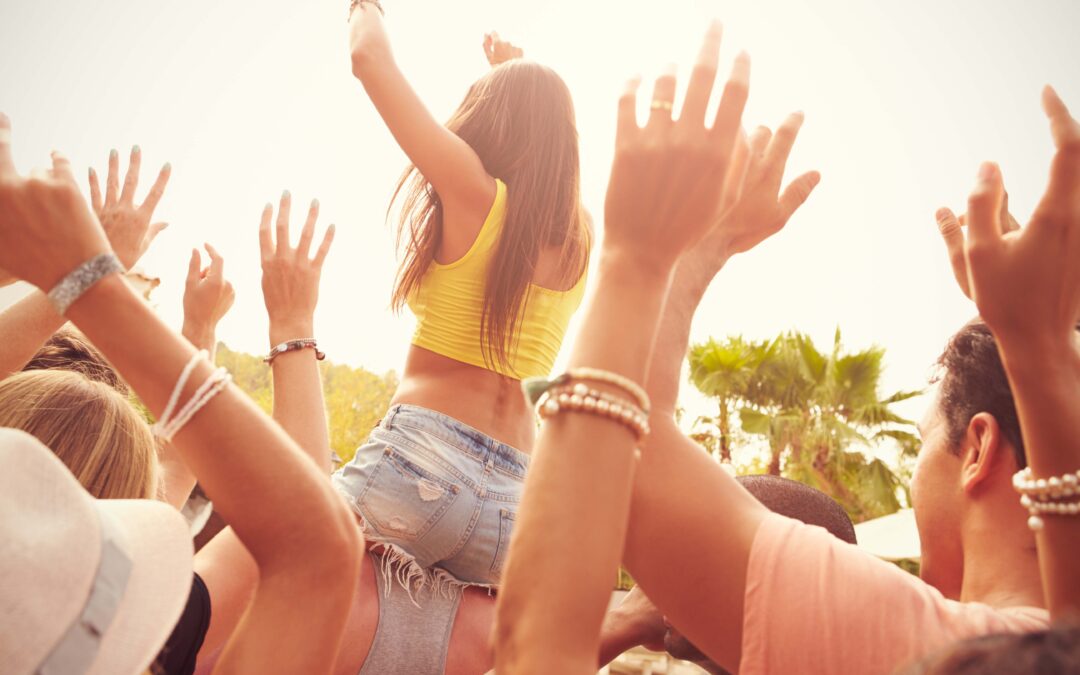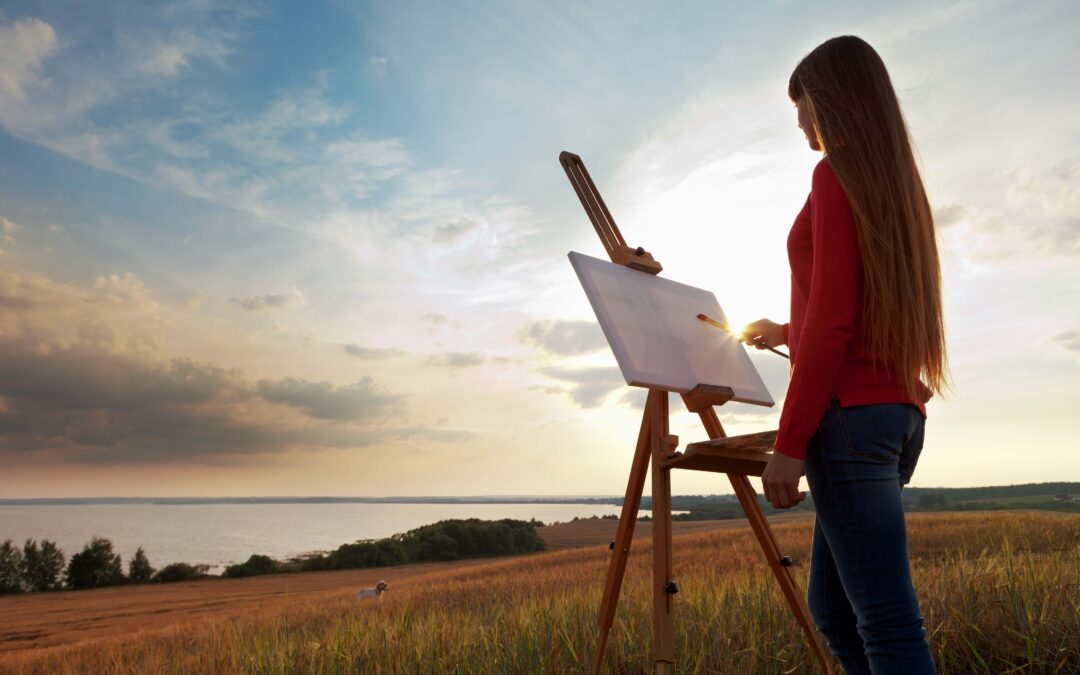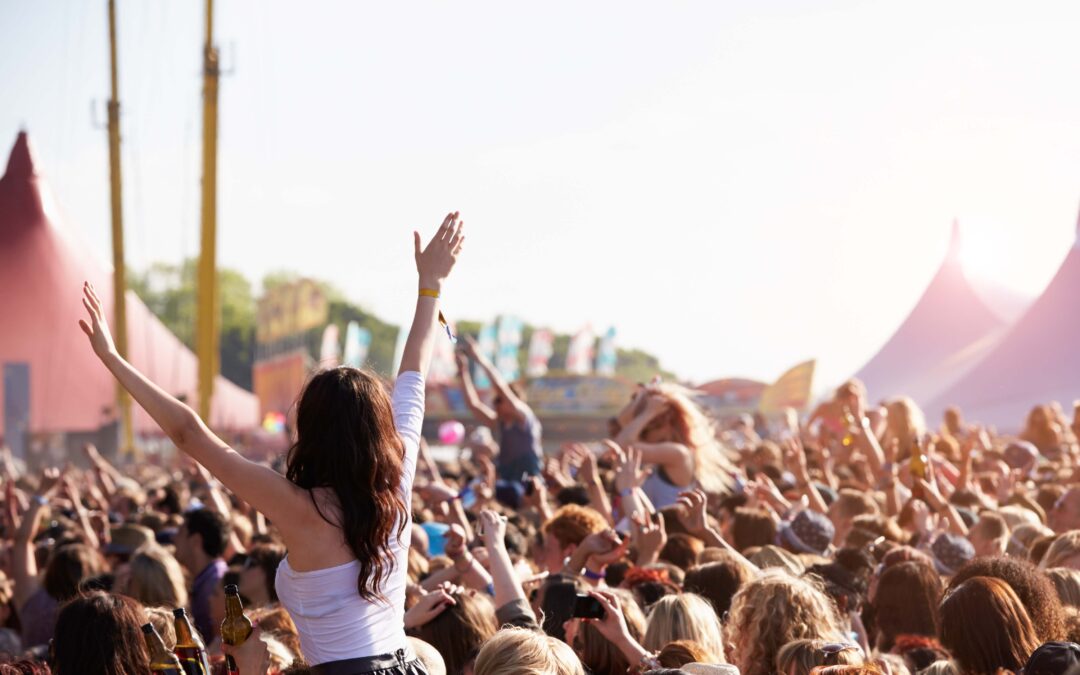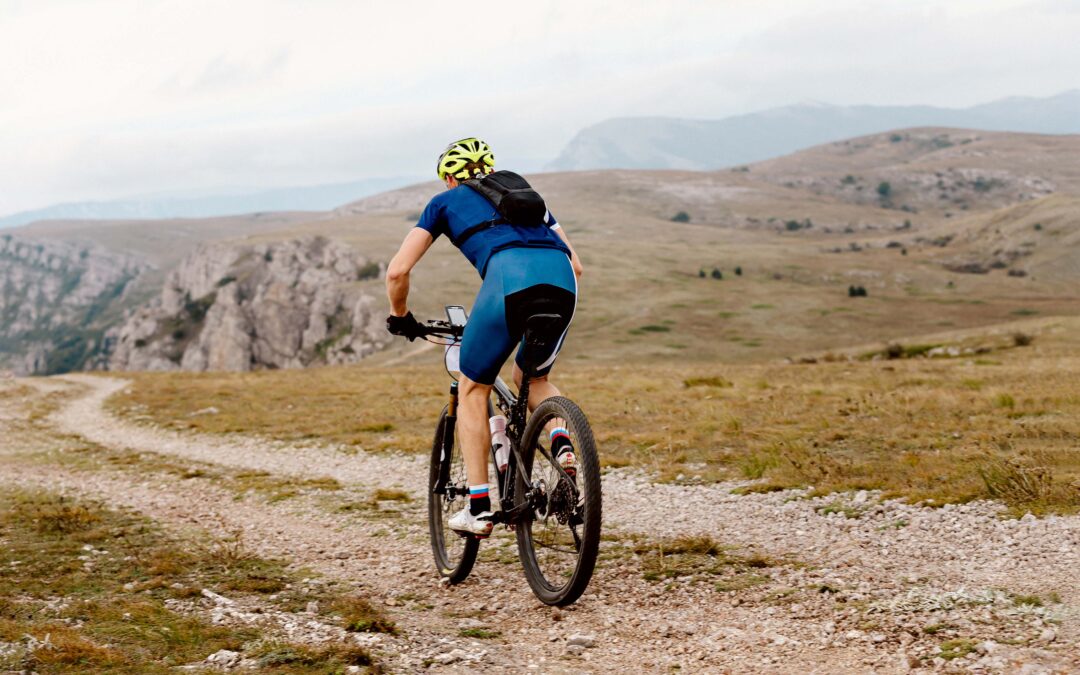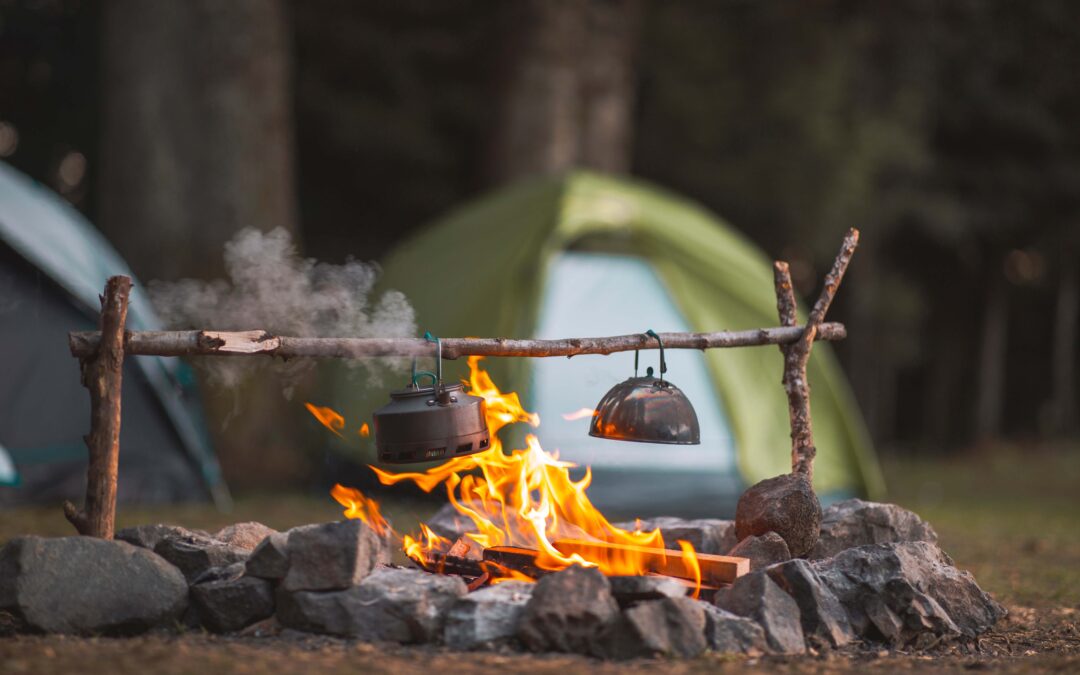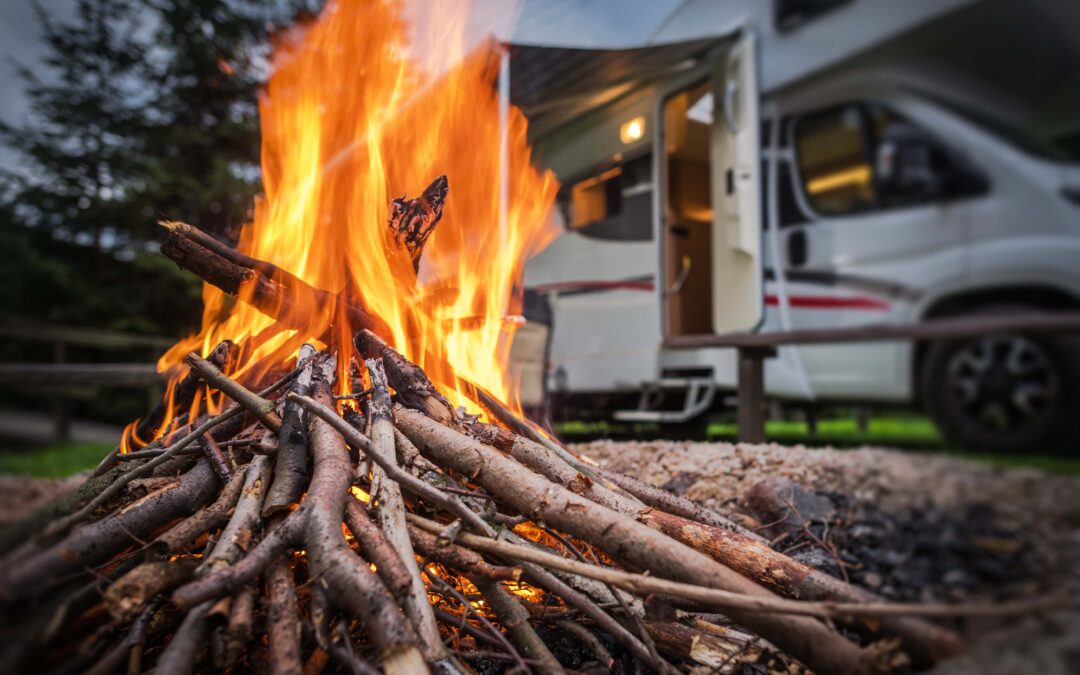 However you travel, bring your van, overlander, skoolie, RV, or tent for a Halloween weekend like no other.
We've crafted a full schedule of activities to engage your mind, body, and soul—from an arts and crafts village to nourish your creativity, to sports, games, and group activities to get you moving, to an awesome array of food trucks, and an impressive roster of musical acts.
And if you just want to chill, there's daily meditation, breathwork, tai chi, and yoga, too.
A portion of each ticket will go directly to the Home On Wheels Alliance (HOWA), a 501(c)3 charitable organization dedicated to helping low income people achieve a safe and secure home on wheels. This organization, founded by one of the original van life nomads, Bob Wells, is a great group helping people realize nomadic life is a viable option for a safe and productive life

C.H.A.S.M.FEST Brings You Incredible Music!
Our headliners are national touring acts with the grooves to make you move, from 80's and 90's pop and post-pop, to a blur of funk, jazz, rock, blues, and reggae, to Americana, soul, and bluegrass with a little extra kick…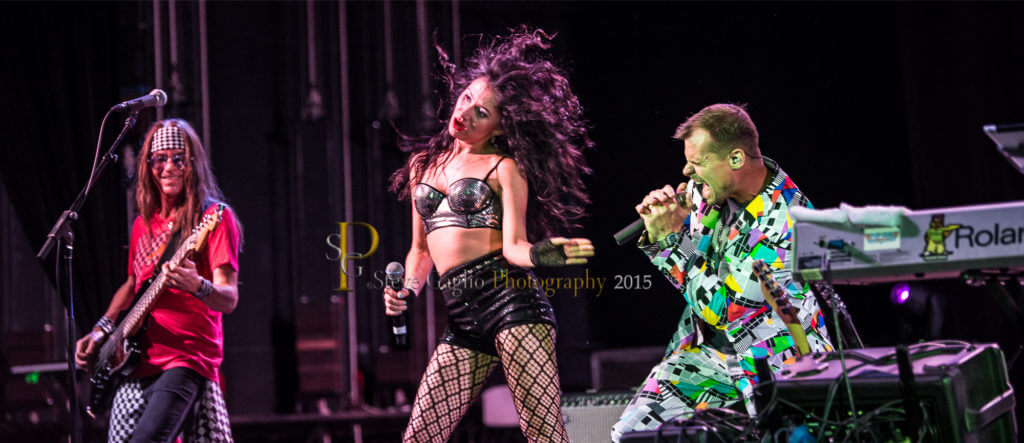 Pop Gun ReRun is the Premier 80's live music experience!! Playing all of your favorite hits from the 80's by artists such as Bon Jovi, Prince, Journey, Missing Persons, Depeche Mode, The Cure, INXS, Pat Benetar, Madonna, Rick Springfield…and many, many more.
Empire Records All 90's Experience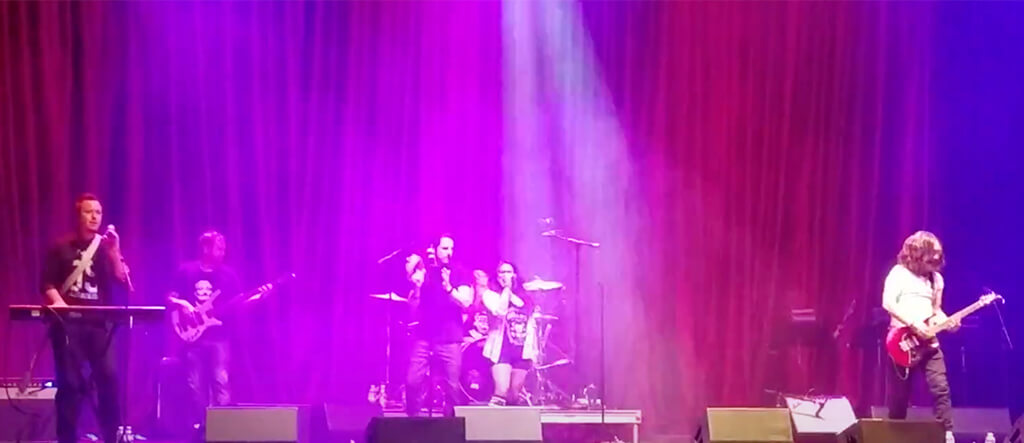 Empire Records All 90's Experience, is the eclectic soundtrack of smash hits and even more obscure jams. Getting all the party people moving with a night that they will not soon forget! If you don't see that the 90's are back, then you're whack!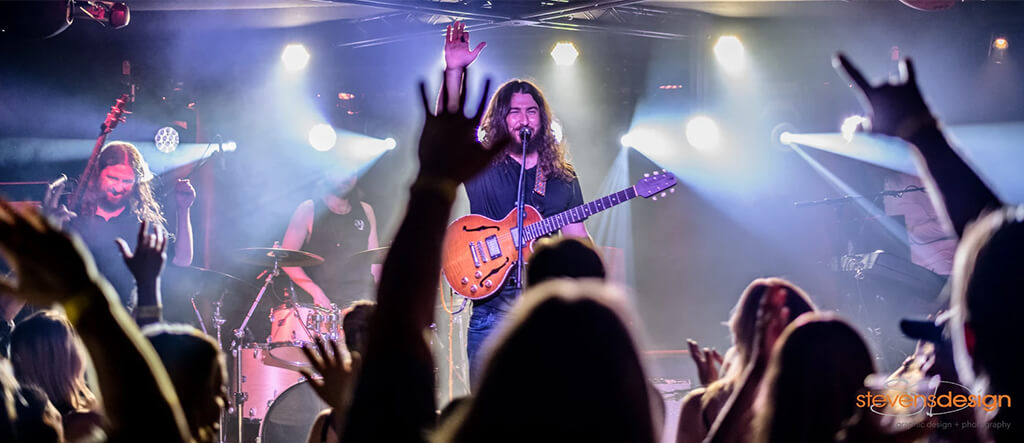 The Higgs blur musical boundaries and find a unification between many different genres like rock, jazz, prog, reggae and blues.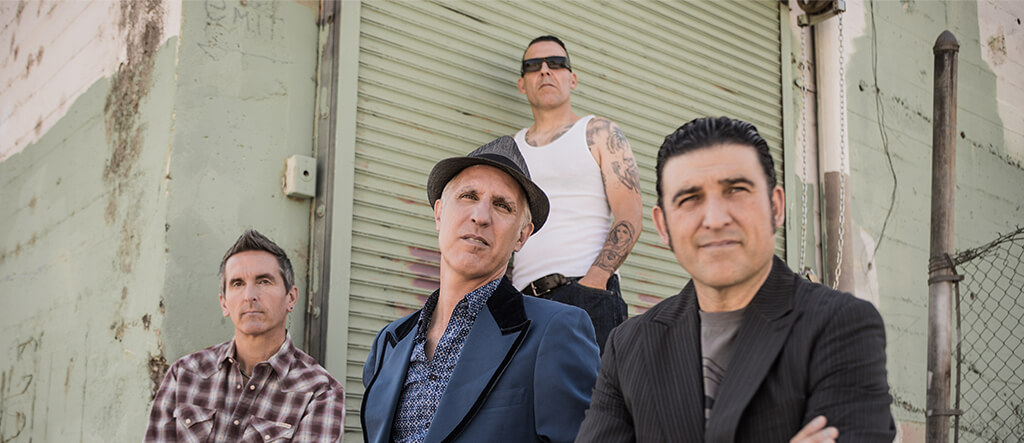 With influence from early roots Americana music as well as a touch of rebellious '70s punk, award-winning The Nickel Slots draw the line that connects Johnny Cash to The Clash. From the sentimental folk tune to the foot-stomping, raucous sing-along, their rocking Americana brings you back to a long-lost memory or shared experience of pain, joy, heartache, love, hope, and redemption.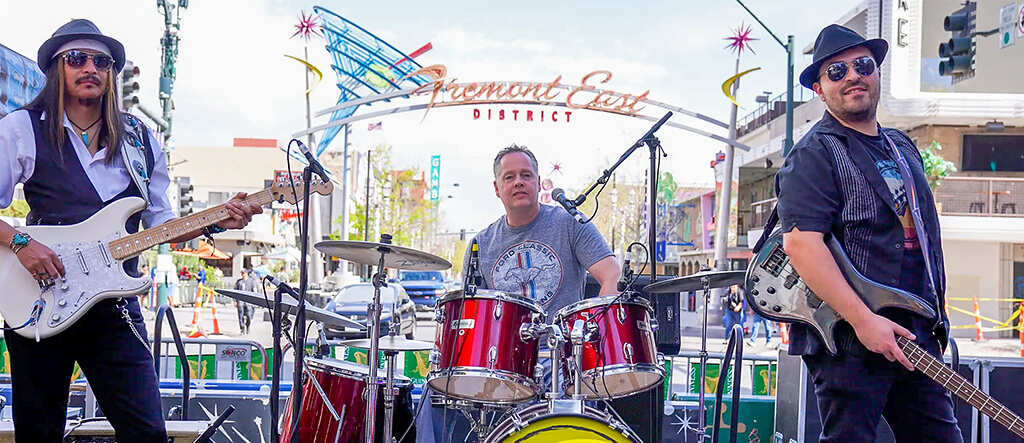 Sumptn' Else is a high energy band from Las Vegas, featuring Danny Organista on vocals and bass, Mark Hochberg on drums, and guitarist Brandon Garcia (who's played with Prince, Carlos Santana, Malo, Fleetwood Mac, and Vampiro (Mana). Their genre of music varies from Top 40, Classic/Contemporary Rock from the 60's, 70's, 80's, 90's, 2000's, Country, Southern Rock, and MORE! In other words: all your favorite hits with a little sumptn' extra!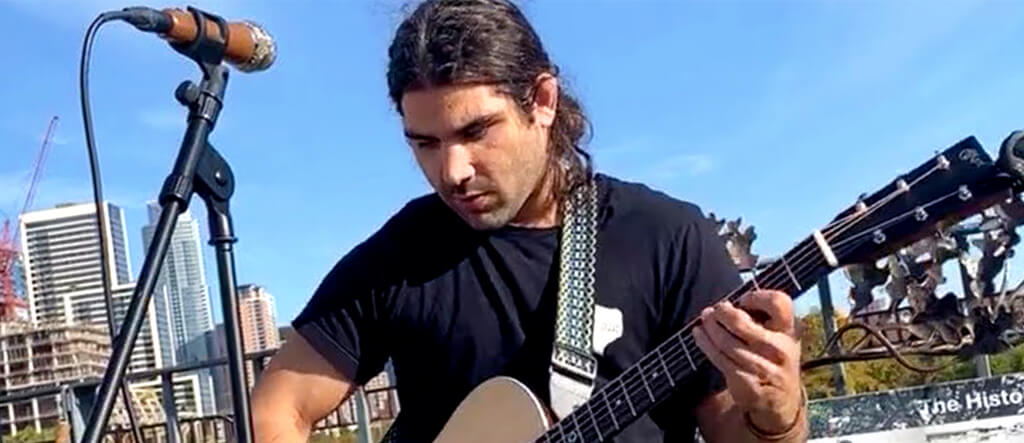 With more than a million followers on TikTok, vocalist and guitarist Anthony Ferraro brings his unique talents to the stage. In his spare time, Anthony trains for the US paralympic judo team, produces viral podcasts, skateboards competitively, presents as a motivational speaker, and travels the country producing and performing the Blind Busking Live Tour.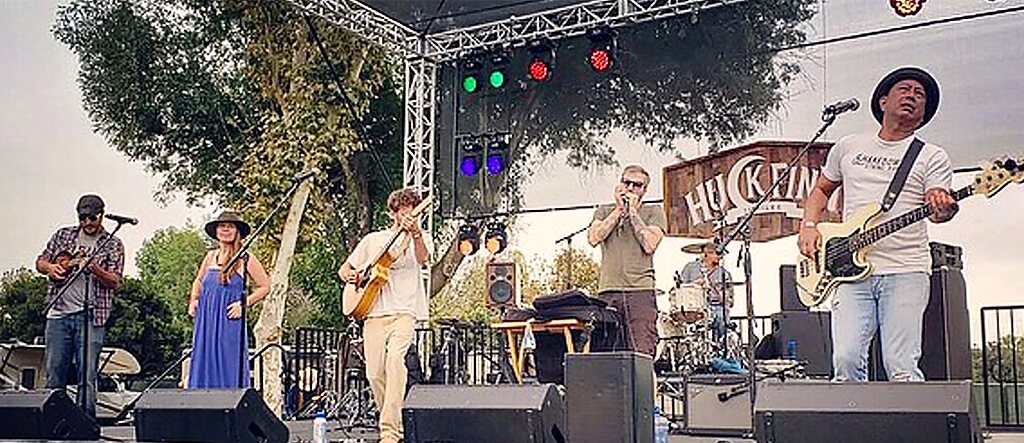 Shakedown String Band is rapidly garnering attention with their contagious blend of Americana, Soul, and Bluegrass based on rich vocal harmonies and soaring melodies, powered by tight drums and percussion, that creates an unique danceable, upbeat sound.
Halloween Events at C.H.A.S.M.FEST!
It Wouldn't be Halloween without a Costume Party—with Cash Prizes—and Treats and Tours!
Saturday Night Costume Party!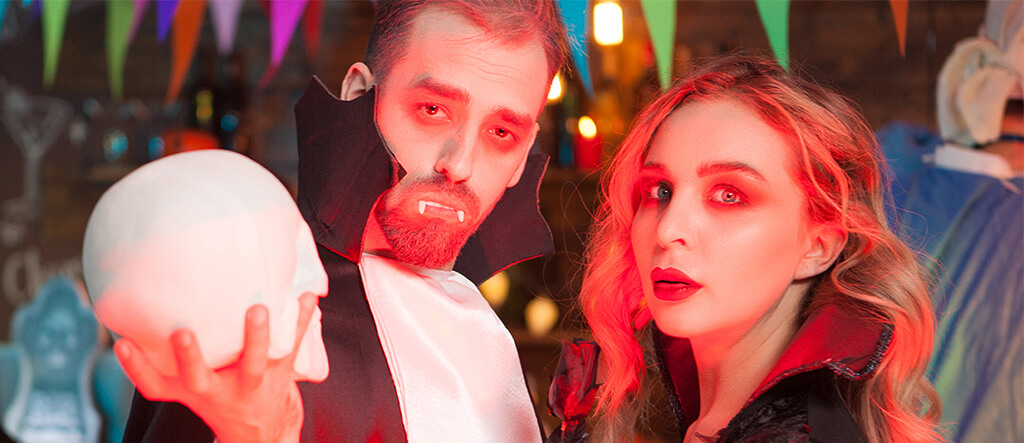 Get into the Halloween spirit by dressing up. All costumes are welcome! Plus, win $100 cash prizes for the funniest, scariest, most original, and best overall costume.
Sunday Afternoon Tours and Treats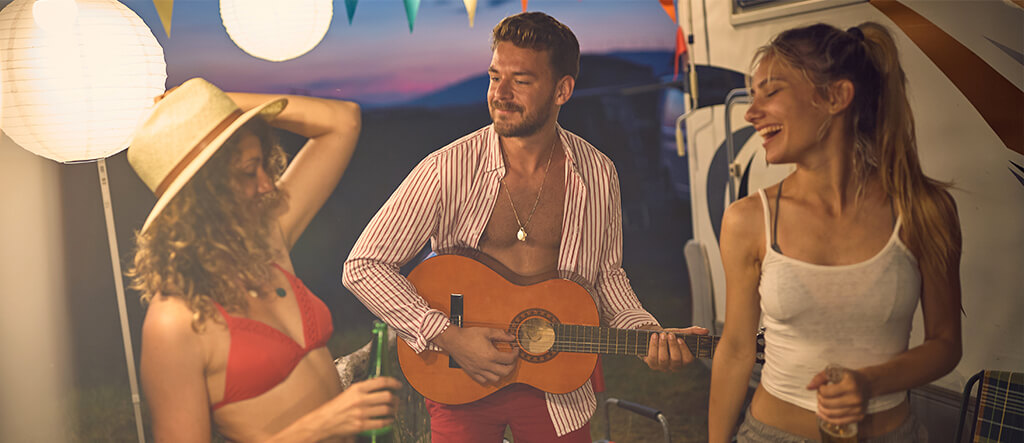 It's like trick or treating but for adults! We'll open our vans, RVs, Skoolies, and rigs, invite people in for a quick tour and a treat, then go explore all the other rigs. Offer candy, snacks, or cocktails when you meet your new friends.
Explore Yoga, Goat Yoga, Tai Chi, Meditation, and Transformative Breathwork at C.H.A.S.M.FEST!
We invite you to explore new approaches to personal health at your own pace, from silent meditation, to gentle Tai Chi, to goat yoga (that's yoga with goats, not for goats, though the goats love it, too) and yoga for everyone (without goats, though goats are welcome if you want to bring yours), and the healing effects of transformative breathing.
Baby Goats + Yoga = Goat Yoga!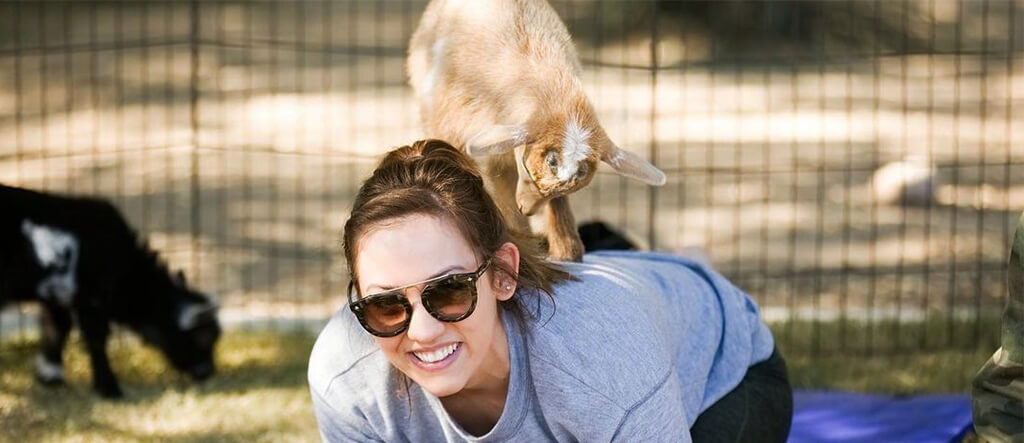 It's time to goat-it-on with our hosts, Goat Yoga Las Vegas, who are leading a truly one-of-a-kind experience, merging the benefits of yoga, with the emotional benefits of being outdoors, all while mingling with some of the cutest baby goats ever! Their certified instructors are sure to provide a Goat-tastic workout and their baby furry friends ensure you leave giggling and grinning from ear to ear.
Tai Chi with Perry Taylor
Learn the gentle and masterful healing benefits and personal protection Tai Chi can add to your life with gifted instructor Perry Taylor. Perry has been teaching Tai Chi for more than 33 years, and currently instructs at several colleges, holistic centers, and privately in and around Arizona. Perry's sessions will focus on building strength in both body and mind to help you create a rich and full life.
Meditation with Stacey Polacco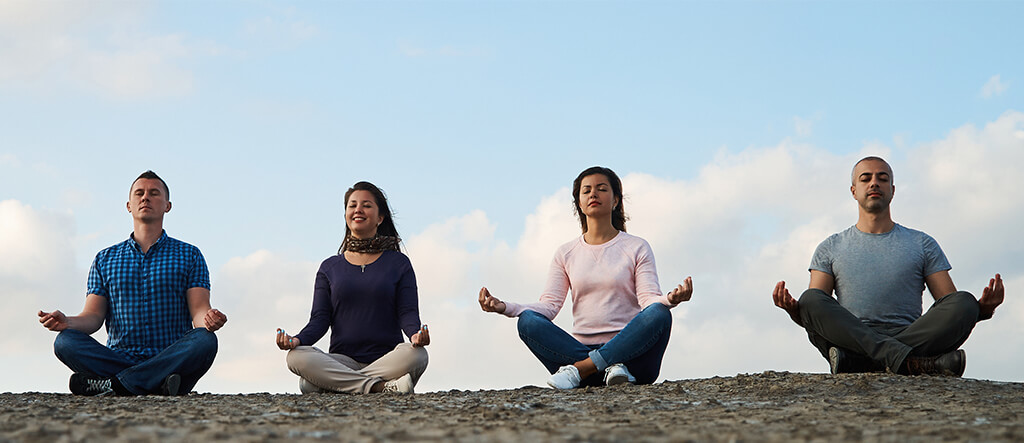 Stacey Polacco has been leading meditation groups for more than two decades, first in Myanmar and now with the nomad community in nature and on the road through RVihara and Buddhist Boondockers.
Yoga for All with Karla Parra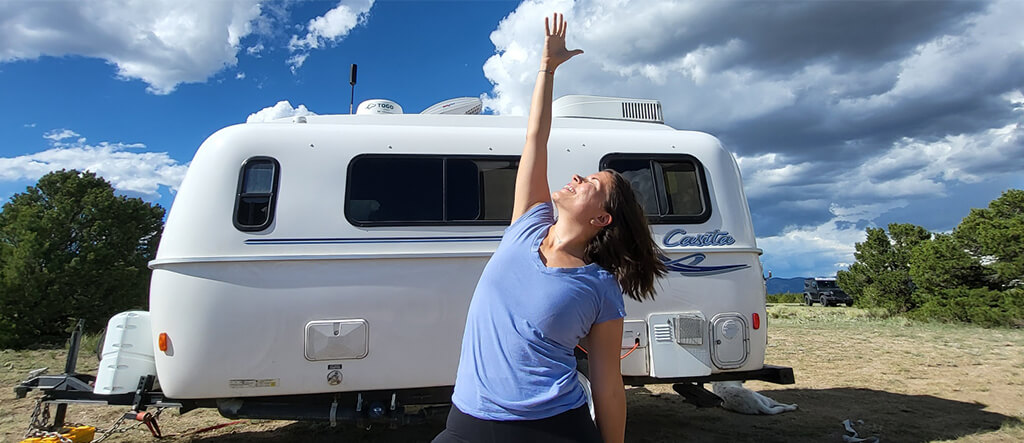 Roll out your mat and gift yourself a moment to strengthen your body and calm your mind through yoga. Led by Karla Parra (RYT 200), "Yoga for All" welcomes all levels to the mat for a combination of Hatha (postures) yoga, meditation, and breathwork. Karla has been studying yoga since she was 15 years old, and began teaching in 2020, becoming certified through Yoga Farm Ithaca in New York. As a certified life coach and full-time nomad, Karla incorporates coaching principles into her yoga instruction as she travels and teaches throughout North America.
Transformative Breathwork with Victoria Starr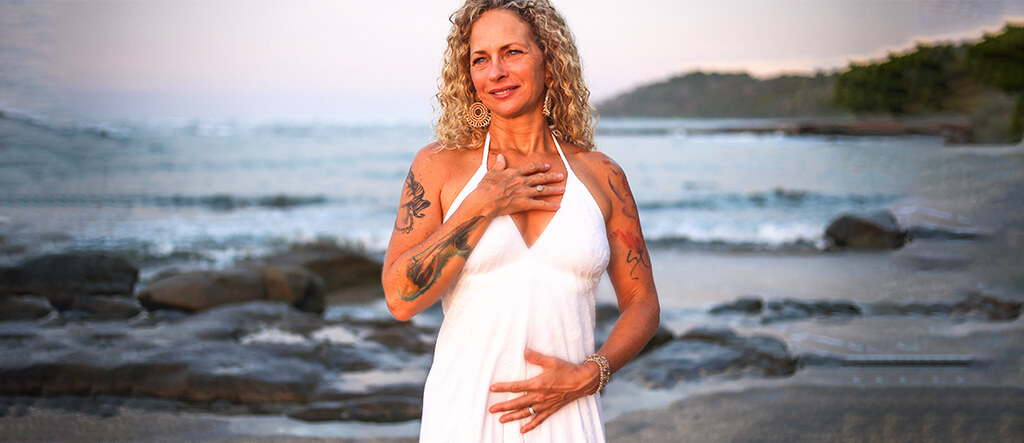 Join Certified Master Breathwork Facilitator Victoria Starr for a guided experience involving active meditative breathing along a musical journey set with intention to create an elevated state of being. After a thriving career in fitness and athletics, and competing in everything from CrossFit, six Ironman races, the Boston Marathon, and trail Ultramarathons, Victoria discovered the power of breathwork to heal trauma, stress, chronic overwhelm, and anxiety. And now, her passion and mission are to raise the vibration of the world to create a ripple effect to transform lives and to create a deep sense of peace and calm by bringing together the community.
Get Outside and Get Sporty at C.H.A.S.M.FEST!
Make the most of Lake Havasu's incredible hiking, biking, and paddlesports opportunities, with our organized events, or explore on your own! Plus, we have volleyball, disc golf, and kickball available every day!
Women's Mountain Biking with Michelle Windmoeller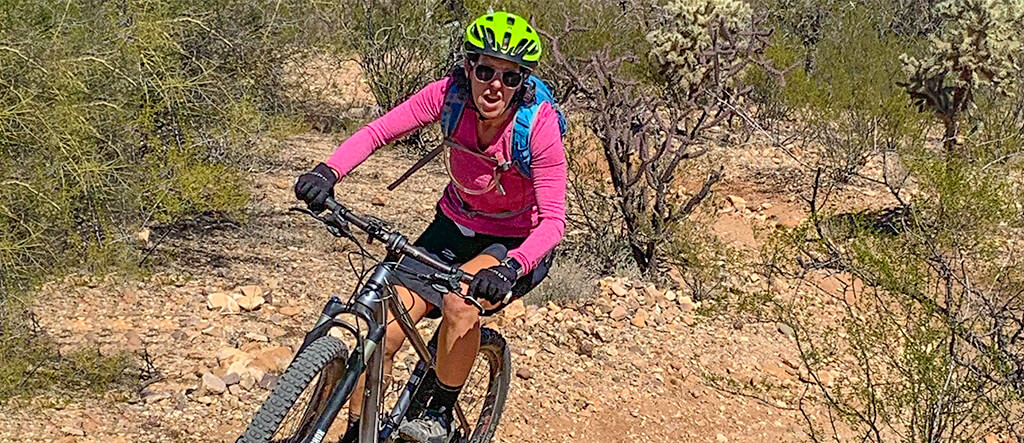 Come mountain bike with the Singletrack Sisterhood, led by expert ride leader Michelle Windmoeller. Michelle has been leading women-specific rides for more than 10 years. Our goal is to connect, empower, and party with women, gender queer, and non-binary folks in a friendly, supportive atmosphere. All levels are welcome. We'll be riding the trails around SARA Park, so you'll need to bring your own bike, and some experience is recommended. Come on, let's shred, sisters!
Bike Paths and Mountain Bike Trails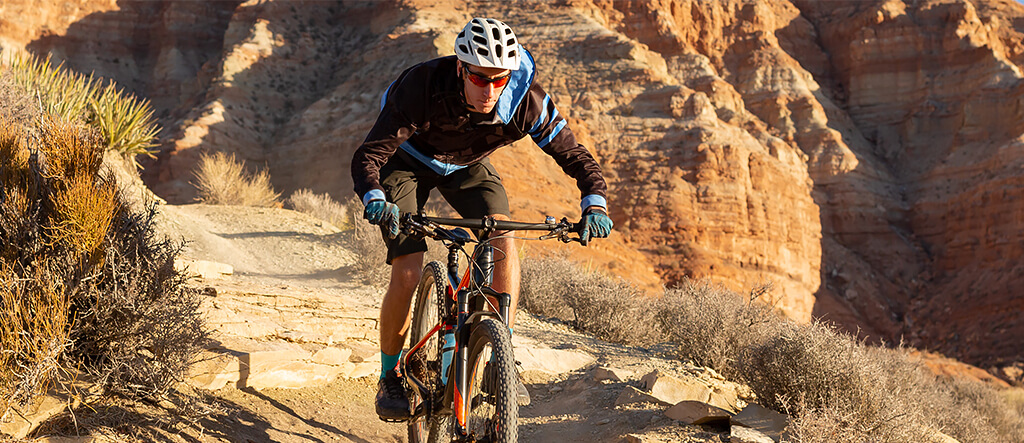 Make the most of the perfect weather and breathtaking views on a variety of roads, paths, and trails throughout Lake Havasu City. Take a sunset ride from the rodeo grounds to London Bridge along the lake. Or for more technical rides, SARA Park offers 17 miles of riding over multiple trails, some with steep climbs, rocky terrain, and elevation changes of up to 1,000 ft.
Hiking and Running Trails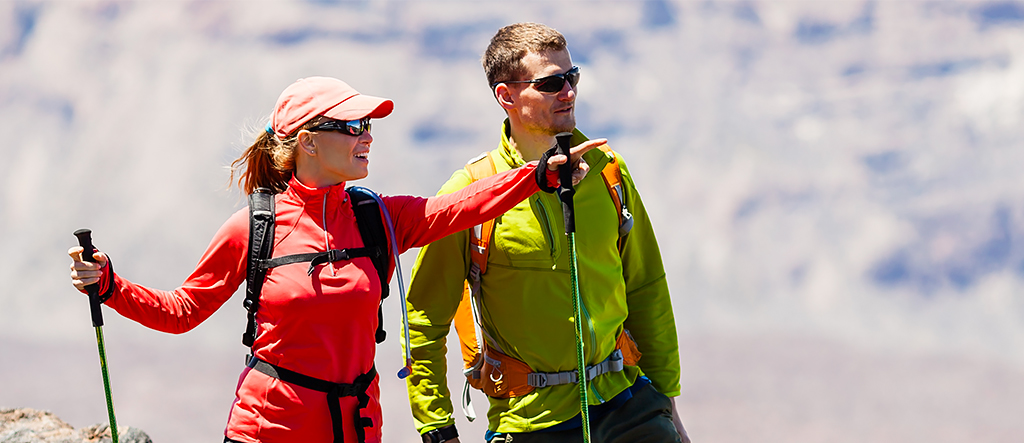 Just steps away from your campsite are some of the most beautiful trails in the US. Explore slot canyons, mountain peaks, and lakeshore adventures. There are 36 official trails in the area, so there's something for all levels and interests!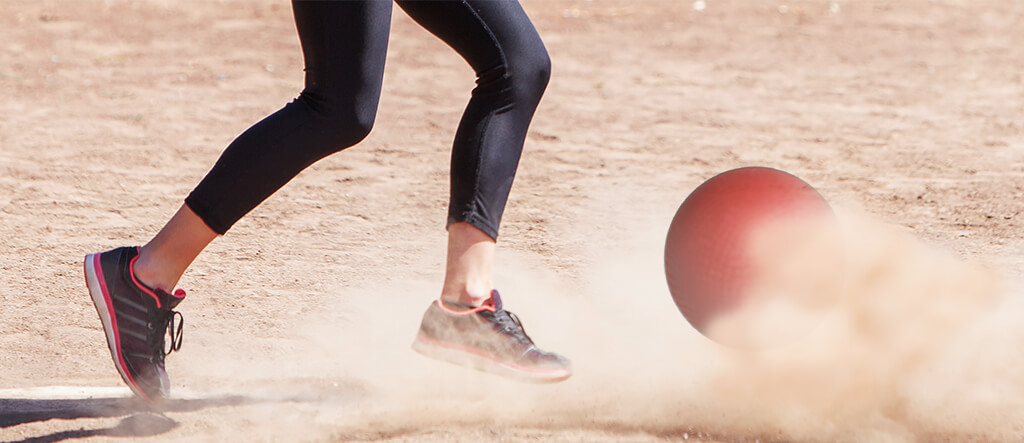 Honor the red rubber ball! Gather your friends and new neighbors for informal kickball to meet new people, run around in the sun, and stay healthy!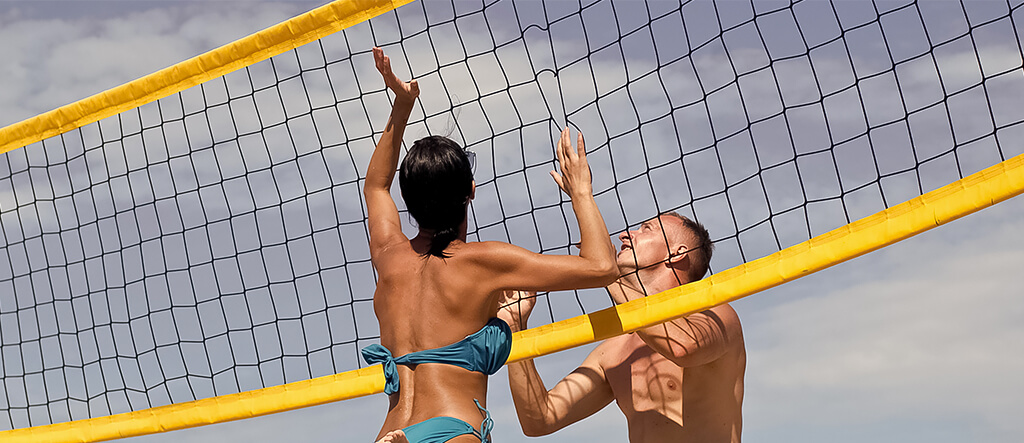 Hot to block? Like the spike? Dig the dig? The weather is awesome, so grab the gang for outdoor volleyball!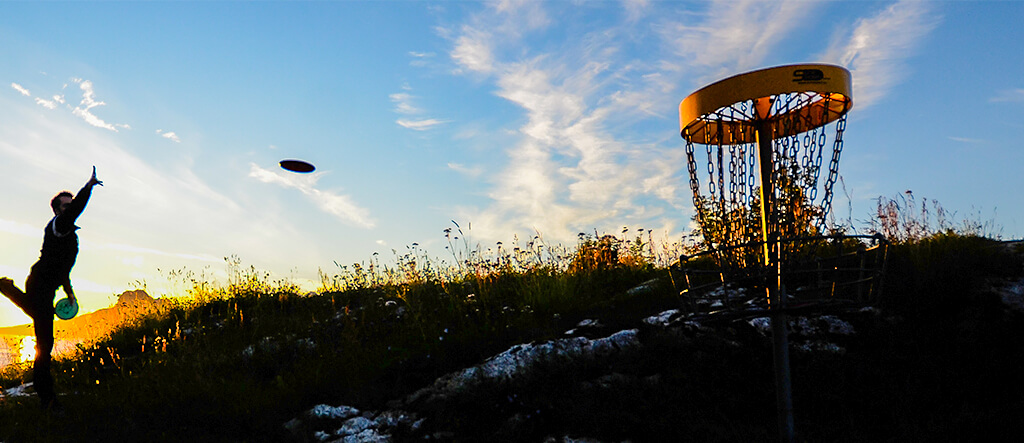 Drive your disc off a cliff in the uniquely designed desert course at SARA Park with great views of the lake and the mountains. This is a must play course, with challenging elevation switches, very technical island holes, a variety of shot shapes and terrain (including a triple mando), multiple drop zones, and 2 extra holes for a 20 hole layout.
Doubles Disc Golf Tournament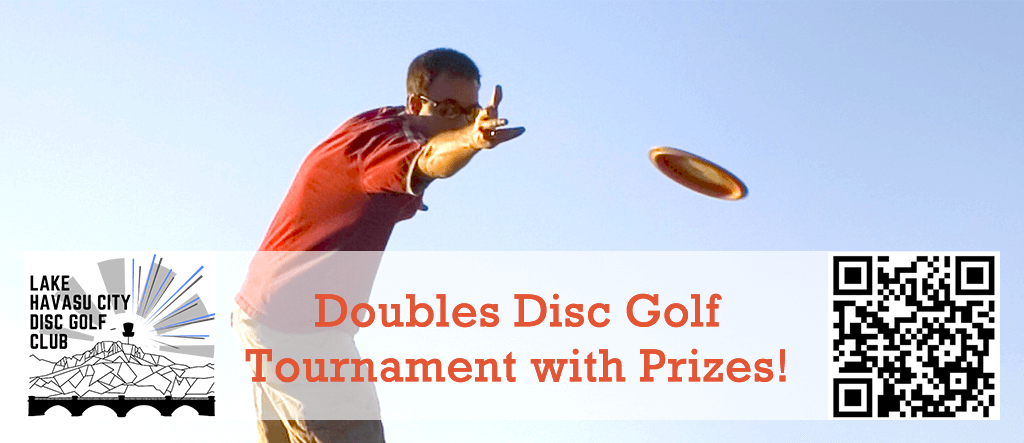 Drive your disc off a cliff in the uniquely designed desert course at SARA Park with great views of the lake and the mountains. This is a must play course, with challenging elevation switches, very technical island holes, a variety of shot shapes and terrain (including a triple mando), multiple drop zones, and 2 extra holes for a 20 hole layout.
Special Camping
Options at C.H.A.S.M.FEST!
Bring Your Own Rig, Bring Your Own Tent, or Car Camp Out in Style…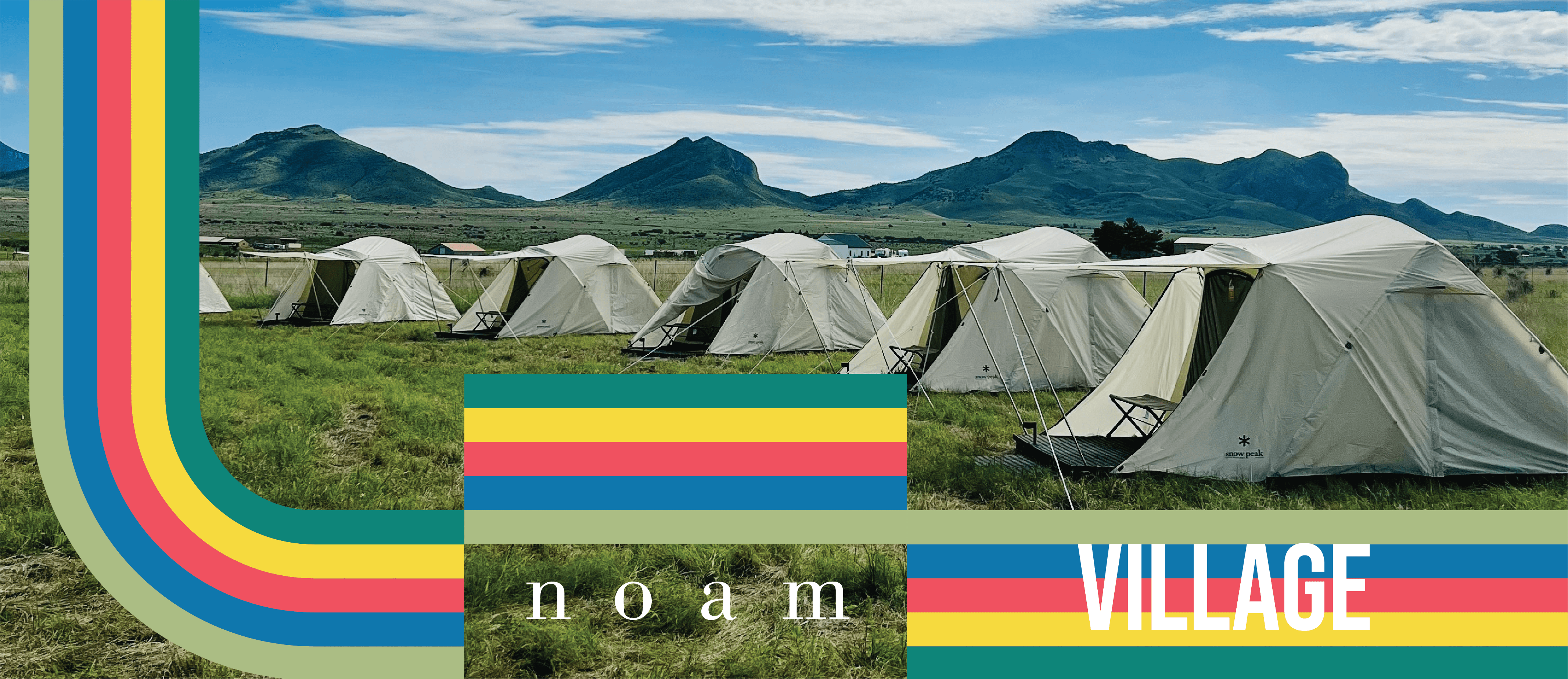 Skip the setup, pull up, and camp. Tents for two or just for you. Your guest tent is stocked with an extremely comfortable full-size 4-inch memory foam and air mattress, a padded floor, and lighting. Just bring your sleeping bags. Complimentary coffee service is also available onsite.
Please note: a limited number of tents are available. Click here to purchase from NOAM (your order includes your C.H.A.S.M.FEST ticket purchase).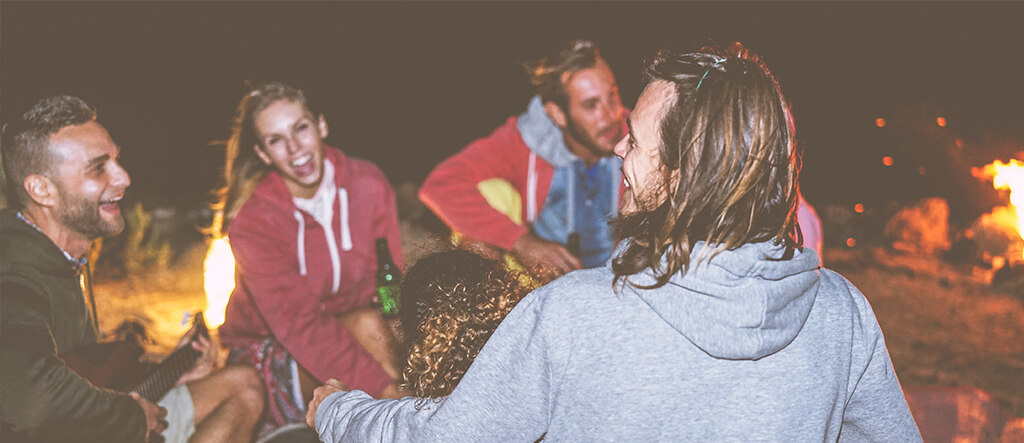 Traveling with friends? Want to set up an open mic or performance space?
Email us
for more details on group reservations, parking, and other special discounts and privileges.