C.H.A.S.M.FEST is a cutting-edge festival, one that strives to bring together people from all walks of life and offer something for everyone!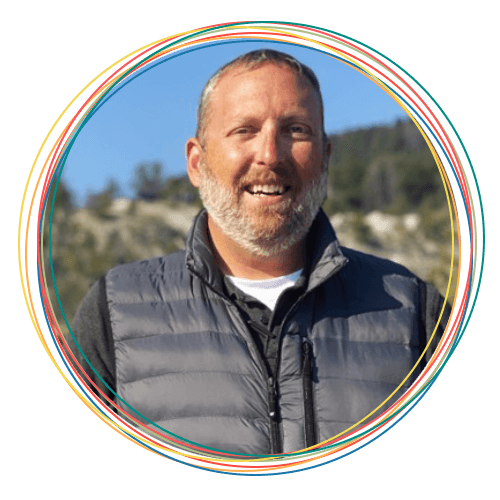 JP Smith, Founder + CEO + CFO (Chief Fun Officer)
Armadillo Events Founder, JP Smith, has been working in the events and hospitality industry for more than 20 years, successfully organizing dozens of events for the nomad community.
A traveler his entire life, JP has been to more than 75 countries, and all 7 continents, walked across Spain, ridden a motorcycle from Alaska to Argentina, spent years sailing the Rhine river and unsuccessfully tracked Bigfoot across international borders. He is full time on the road and changes RVs like he changes his underwear, 5 times in 10 years. He loves organizing fun for everyone.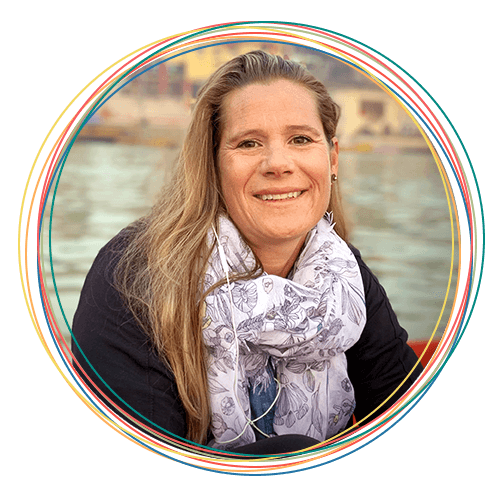 Elena Slagle, CoEE (Chief of Everything Else)
Elena has been a nomad for most of her life with many international travels prior to hitting the road with Pearl, her fiberglass Casita camper, five years ago. Almost immediately after embarking on full-time solo travel in her RV she met JP…and was immersed in the world of event promoting, planning, and hosting! Assisting with all the "everything else, everywhere, all the time" stuff was only natural as partners, and her management and executive skills complemented his event planning expertise well. You will never find her up on the stage like JP, but she is very involved in the behind-the-scenes work. Elena has worked in the project management field for over twenty years and events are just big projects right?
Stuart Takehara, CMG (Chief Marketing Guru)
Stuart has spent over 20 years in hospitality and entertainment marketing, working in industries including casinos, amusement parks, and family entertainment centers. After leaving the corporate world, Stuart owned and operated two businesses in Long Beach, California which he sold when he started traveling full-time in a 40-foot Super C RV. Most recently, Stuart moved into #VanLife and now produces virtual summits and online training from the road for RVDreaming.tv. Follow his adventures on his YouTube Channel ClaimTheVision.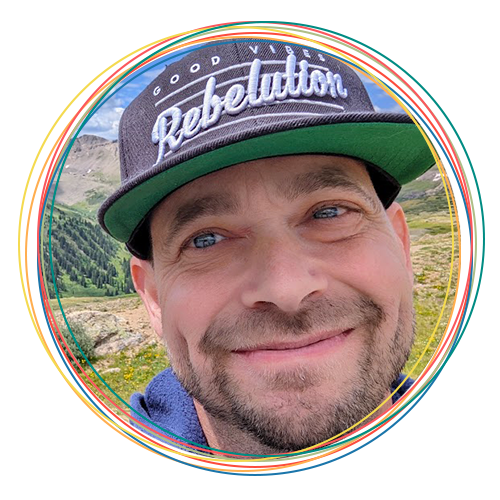 Mathew D. Sands, CTO (Chief Terminator Officer)
When he's not bragging about his two frames of fame as an extra in The Terminator movie, Mathew is enjoying his life as a digital nomad, hopping from festival to festival with his German Shepherd and 30 foot travel trailer. In 2018, he began his adventures as a full time traveler, launching from his hometown near Yosemite National Park. He's managed social media accounts for breweries, wineries, retail shops, and a major athletic apparel company.
Mathew was a poster child for the Arthritis Foundation when he was five years old and has continued to enjoy fundraising for non-profit organizations. In fact, he founded an annual music festival to raise money for his hometown's Boys and Girls Club and received the "Honorary Mayor" title from the local Chamber of Commerce for his efforts. His home on wheels is known as "The Hotbox" and we will let you figure that one out on your own.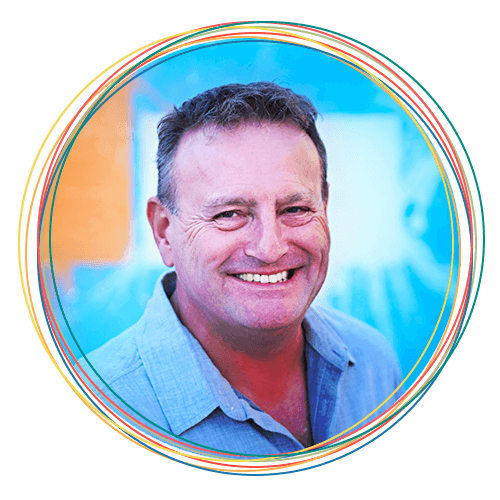 Richard Barrett-Bates, CDO (Chief Disruption Officer)
When he isn't simply causing trouble, Richard acts as Chief Design Officer, responsible for visual and content design. His background is in marketing and UX, and has helped Fortune 500 companies, nonprofits, and startups create highly successful digital products and experiences.
Hailing from the UK, this international man of mystery never discusses his dark past, other than to brag about being an award-winning designer, writer, and photographer, and to try to impress anyone who will listen with highly exaggerated stories about his travels.
More importantly, he is probably the only member of the team to have crossed Lake Havasu's London Bridge on two separate continents…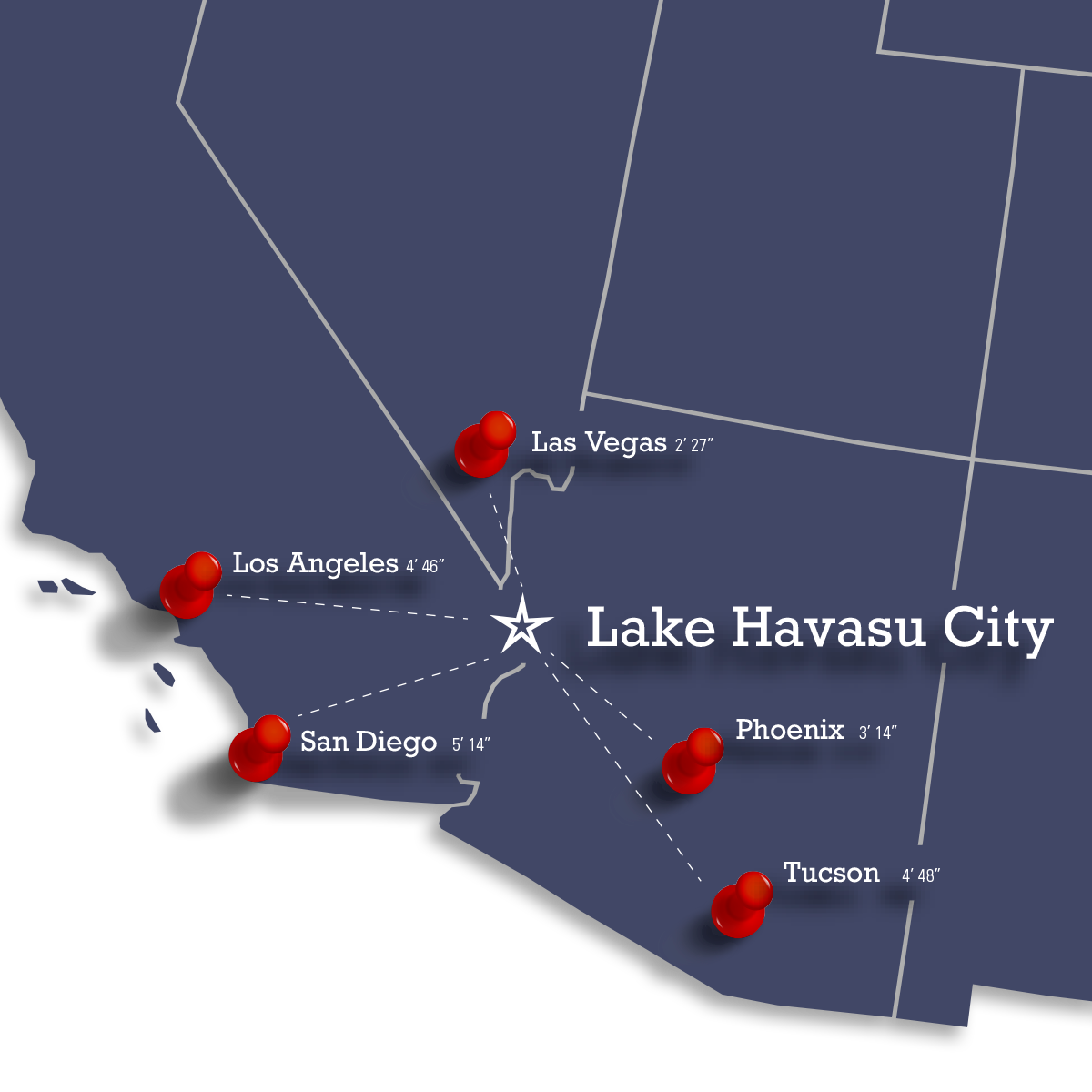 C.H.A.S.M.FEST is held at SARA Park in Lake Havasu City, AZ.
Because of its warm winter southwest climate, the area is a great winter destination for nomads and van lifers. And it's a convenient stopover for travelers on their way to Mexico.
For weekenders, it is within five hours of the major metropolitan areas of Tucson, Phoenix, Las Vegas, San Diego, and Los Angeles.
The grounds offer camping, showers, permanent restrooms, and indoor athletic space. SARA Park offers a highly rated disc golf course, mountain bike trails, hiking and running trails, and access to spectacular paddlesports opportunities on Lake Havasu.
The city itself is home to the famous London Bridge, which is accessible by paved bike and walking paths, or from the lake. As a popular tourist destination, the city offers every amenity a traveler would want, including great coffee shops, gear rentals, convenient shopping, and great restaurants.